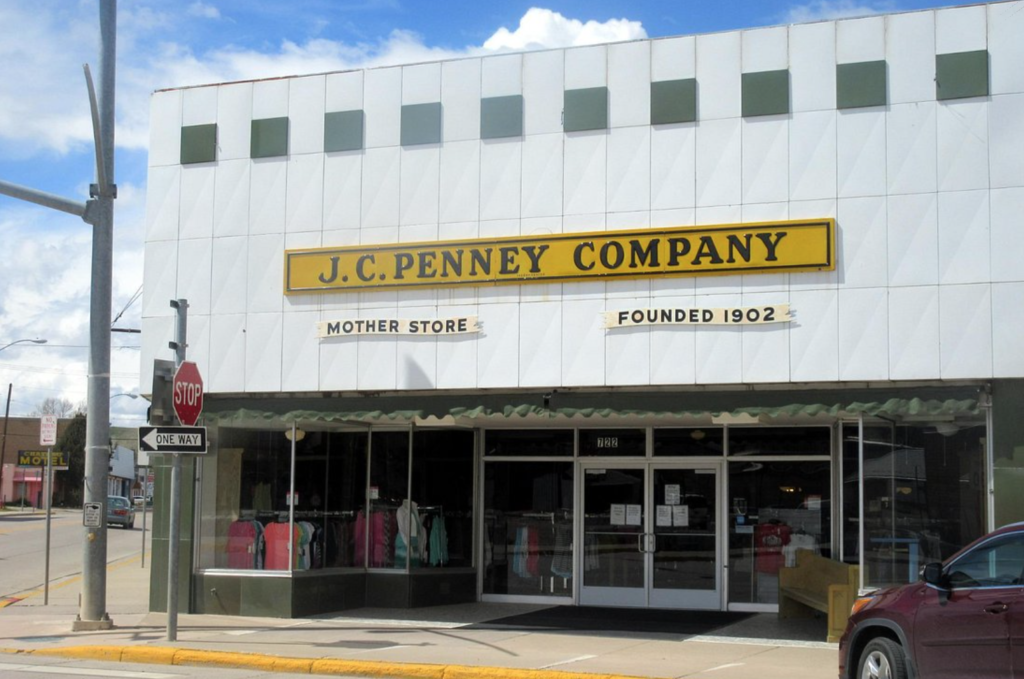 ——————————
ROCK SPRINGS (WNE) — The original J.C. Penney store in Kemmerer, Wyoming, which opened in 1902, has been put up for sale.
J.C. Penney Co. filed for bankruptcy in May, stating that the closure of stores due to the COVID-19 pandemic had led to the need for the company to restructure, reduce its debt and strengthen its financial position.
On July 26, the J.C. Penney Co. blog site posted an update on store closures, giving a list of 151 stores around the country that would be closing. No stores in Wyoming were included on this list.
But on Friday, July 31, according to Forbes, the company distributed the first phase of a J.C. Penney disposition portfolio.

The portfolio overview states, "Cushman & Wakefield and B. Riley Real Estate are pleased to offer for sale the J.C. Penney disposition portfolio, currently consisting of 24 J.C Penney properties for sale and 142 leases for sale available across the nation. This sale is being conducted as part of a Chapter 11 bankruptcy reorganization."
The portfolio lists J.C. Penney store No. 1, located at 722 J.C. Penney Drive in Kemmerer, as one of the properties up for sale.
According to Forbes, the bidding deadline for all locations listed in the portfolio is Sept. 9, and auctions will occur on Sept. 14-15.
The J.C. Penney store in Kemmerer has been in continuous operation since it was opened by James Cash Penney in 1902 under the name "The Golden Rule."