Pair of returning state championship teams highlight fall sports teams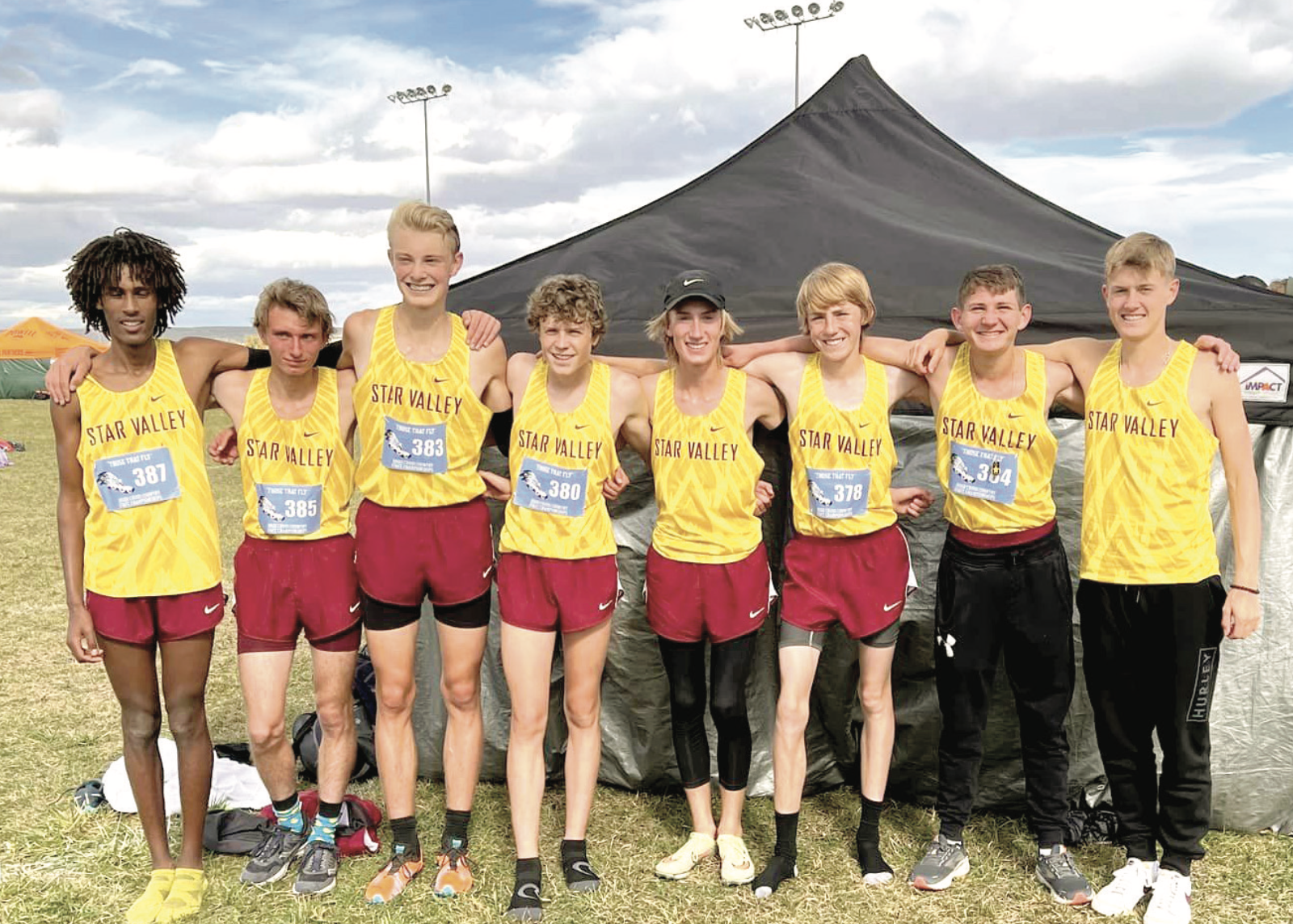 • First contests are August 25.
With the 2023 Lincoln County Fair now tucked away into the history books, the teachers return to the classroom this week as do the student-athletes for all sports except golf. The SVHS Golf team started their season last week.
Here's a look at the beginning of the 2023 programs as they get started.
•Volleyball: The Lady Braves had a very good regular season and finished with a record of (25-12) overall under Coach Brian Toomer. The squad suffered an upset against home-court Riverton at the 4A West Regionals and after falling to the Wolverines again in the third-place game, went up against 4A East champion Cheyenne East at State. The Lady Braves forced five sets before eventually losing to the T-birds. The effort had an effect on the second day as Star Valley was swept out of the tournament by Natrona County. Kelly Walsh eventually won the championship over the Cody Fillies.
This season, the program will have a new head coach as Suni Brown takes over the reins of the program. They will also have to replace the departure of Cameron Erickson, Maddie Hale, Madeline Jeske and Josie Linford. The good news is there should be no lack of returning varsity minutes to fill those shoes. Kennel Engelhardt, Taya Johnson, Shay Frazier, Jordyn Roberts, Atlee Button, Delancy Brog, Katie Dandridge and Mikayla Christiansen are all eligible to return after last season.
•Cross-Country: Not many knew what to expect of the Star Valley Braves as they moved back into Wyoming's largest classification. All they did was dominate the State race and leave no doubt en route to the program's first 4A team title behind yet another individual champion in Habtamu Wetzel. With no seniors, the program returns all five scorers as Wetzel and fellow All-State teammate, Jase Burton, are back for their junior season. Peter Lorch is back as a senior after missing out on All-State honors by just a few seconds. Beau Skinner will also be a senior and Colton Cranney will only be a sophomore.
Ty Draney is back as the head coach of a program that now has eight team titles and poised for more as the motivated boys team has their sights set on the Nike Nationals after the end of the Wyoming season. The Lady Braves return four of five scorers from their seventh place team a year ago, led by Kaelle Opitz who will be a senior. A trio of sophomores turning into juniors are behind her with Alexis Angel, Kaitlyn Bach and Ashlyn Kallgren eligible to return.
"It is indeed, the most wonderful time of the year," replied Draney who refers to the start of the season as Cross-mas. "It was fun to see how excited the kids were to be back together as we charge into the next year. Times in the mile time trial indicate that many have put in some great summer miles and they have some big goals for themselves later this fall. As coaches we will be focused on polishing their fitness and racing skills and the processes that will help them achieve their goals."
Star Valley will not have the element of surprise this season but based on their potential returners and track record, that may not mean much as both teams take aim at improving their finishes from a season ago.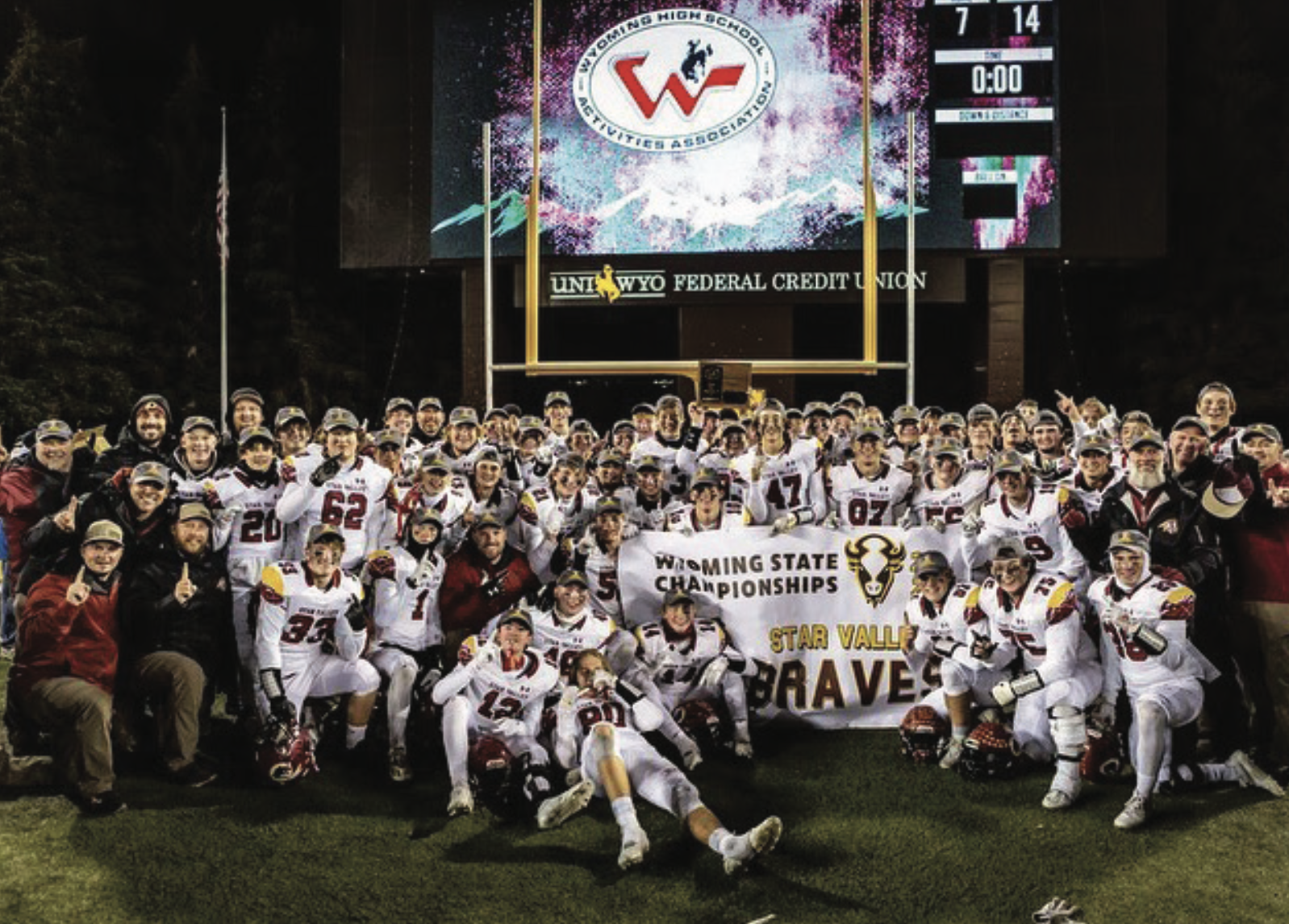 •Football: After losing to the Cody Broncs in the semi-finals in 2021, the program's offense used a full year to reinvent their approach in preparation for a rematch. The result was the school's most prolific passing offense in its history by far. After a 35-25 loss to Cody in Afton to open up October, the Braves battled to match up with the Broncs again in the 3A State Title game, this time snapping a 26-game winning streak and winning Star Valley's fifth state title in the last nine years. Taft McClure and Wyatt Crogg both set multiple school records in the aerial game along with Chase Stewart and a stingy defense led by Derek Astle and Brandon Beck.
This may be Star Valley's deepest team in many years as they look to reload for another title run under coach McKay Young. The program will have to replace some elite players but have the size and depth to make Fridays difficult for every team on their roster. On paper, the team appears to have at least a pair of talented quarterbacks in Tristan Hilton and Smith McClure. One player poised to have a big season is running back Jesse Leavitt who missed most of last season with a leg injury. Look for Jayden Crook and Clay Merritt, along with the big men of Cooper Lawson and Jesse Gibson to anchor a salty defense once again under coordinator Kelly Merritt.
Let us know what you think!
Tagged:
Star Valley cross-country
Star Valley Football
Star Valley High School sports
Star Valley volleyball
SVXC