Promote your peace at the 1st Annual Mental Health Walk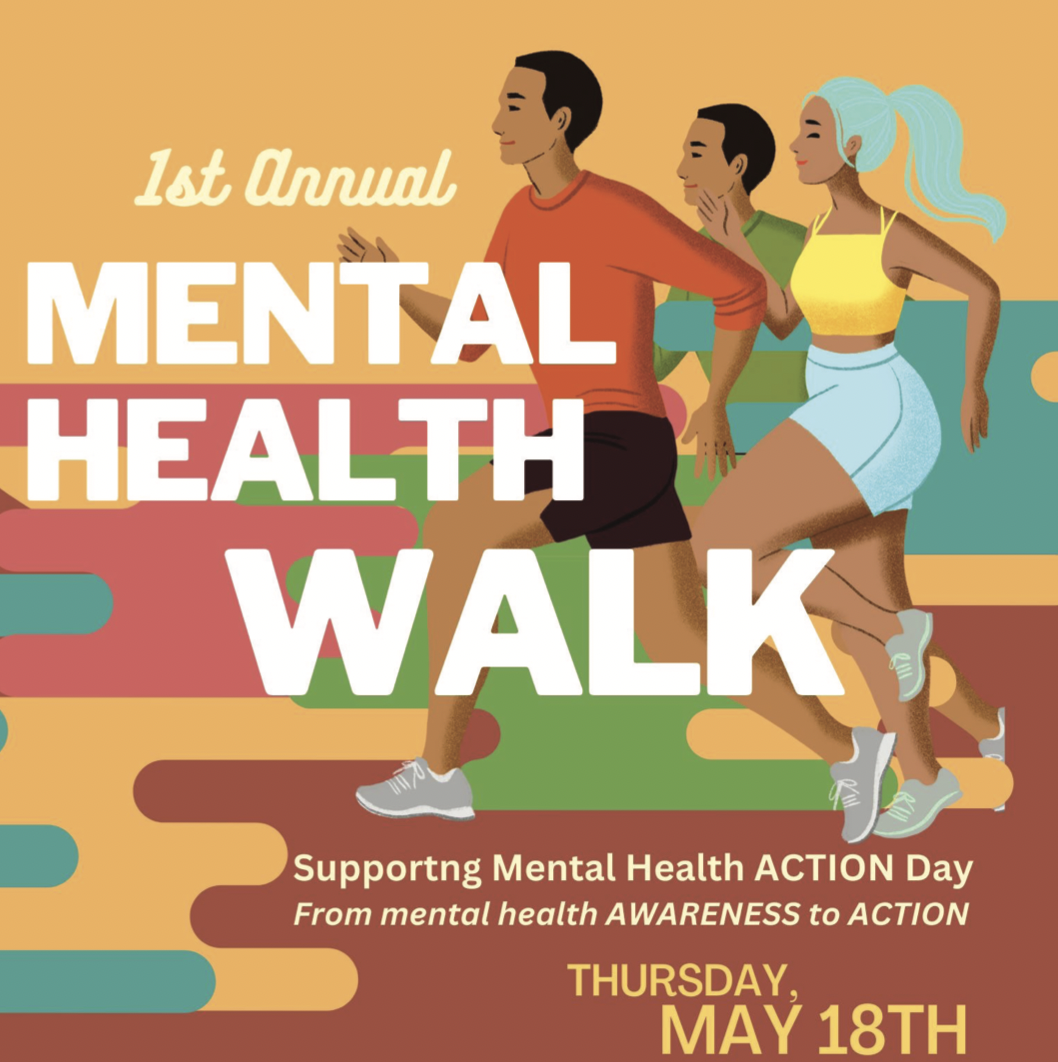 ◆ The event is free and individuals of all ages are invited to participate.
Because May is Mental Health Month, and May 18 is Mental Health Action Day, Star Valley is invited to the 1st Annual Mental Health Walk taking place Thursday, May 18 from 6:30-7:30 p.m. on the Valley View Golf Course in Afton. Community members of all ages are invited to attend and participate.
Organized by Amber Titensor, who advocates for suicide prevention through her organization, Flame of Life, the walk is an opportunity for people to move their bodies, enjoy the beauties of nature, and gather as a community, which are all proven ways to support mental health.
After her son, Teagan, died by suicide only a few short years ago, Titensor determined that she would work tirelessly to reach everyone possible in spreading a message of love and encouragement to those who are in mental or emotional crisis.
"I decided to do the Star Valley Flame of Life organization and we did our first event in September," shared Titensor in an interview with SVI News Monday. "I wanted to keep the annual event, but I also knew I wanted to add more things throughout the year so there were more things happening with suicide prevention throughout the year. May is mental health awareness month and I learned that the 18th is Mental Health Action Day, which is just taking it from mental health awareness to mental health action. If it's Mental Health Action Day, we better do something! Taking May into consideration and the busyness of it, I figured a walk was something that was pretty simple and straightforward and easy."
Valley View Golf Course has offered their grounds for the walk. Participants can expect the event to open with a brief presentation of educational information about mental health. Everyone can take their walk, filling their brain cells with oxygen and their vision with the beauty of the scenery along the course. Following the walk, light refreshments will be served, and participants can expect to take home a joy journal and some educational materials to help maintain action in supporting their mental health.
"Bryce [at Valley View] was really great," said Titensor. "He was very gracious and very kind and very willing to let us use the course and use the pro shop facilities there. The location ended up being perfect, because it's movement of our body in a beautiful location of being in nature, and hopefully there will be some connection with the community of people gathering together, and those are all ways we can support our mental health."
Titensor hopes that the community will find the walk invigorating and beneficial. "I think that this is a really fun, light-hearted opportunity for people to just get out. This is a great opportunity for people to do something active and learn about things we can do to really help support our mental health. It will be perfect to do with your family or a group of friends or maybe a team or a community that you're a part of. It's an opportunity to meet new people, but it's a really easy, light-hearted, fun and effective way to support your mental health in that moment and then also just learn what to do at other times to support your health in other ways. There's that education aspect to it."
Titensor knows the value of awareness and education in supporting our loved ones and community members in mental and emotional need. "It's important that we not only talk about it for others, but that we learn how to help support ourselves. I've been talking a lot since losing Teagan about loving and supporting those around you and I think it's really important that we learn to support ourselves and our own mental health as well."
Let us know what you think!
Tagged:
1st Annual Mental Health Walk
Amber Titensor
Mental Health Action Day
Mental Health Month
Star Valley Flame of Life
Star Valley View Golf Course