Roberts to fill vacancy on Game & Fish Commission
◆ Gordon appoints Lincoln County Court Clerk, Kenneth D. Roberts.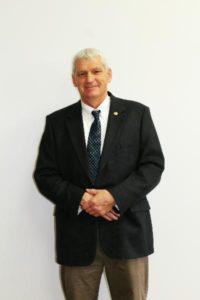 Kenneth D. Roberts, Clerk of the Third Judicial Court in Lincoln County, has been appointed by Gov. Mark Gordon to fill a vacancy on the Wyoming Game & Fish Commission. Roberts will serve as Commissioner over District 3, which includes Lincoln, Teton, Sublette and Uinta Counties. Roberts, who's nomination is subject to confirmation by the Wyoming Senate in the coming weeks, will serve the remaining two years of the vacant position.
The appointment was made after the previous commissioner, Mike Schmid of La Barge, was relieved of his duties as a commissioner.
The Wyoming Game and Fish Department's staff received an all-employee email around 10 a.m. Tuesday, December 26, announcing that Schmid was no longer a member of the agency's commission.
In a post to his Facebook page, Schmid stated that he was removed by Gov. Mark Gordon for his "outspoken thoughts," which didn't sit well with fellow commissioners and Game & Fish leadership.

"I wasn't a good enough team player, I was told by a fellow commissioner, which evidently made it hard for the commission to carry a consistent message," Schmid wrote in the post. "It was also stated that my role as a commissioner and freedoms as an American were too conflicting."
Pete Dube, Commission President for G&F, released a statement saying that "Commissioner Schmid, on several occasions, made public statements in writing, via social media, and in person that were directly contrary to votes and actions taken from the Commission as a whole. That type of behavior unfortunately undermined the actions of the Governor, the Commission, and led to confusion and problems in enacting the mandates found to be important by the Commission and the Department."
Schmid wrote on Facebook that he has "no regrets" and was proud of his positions, accomplishments, decisions and how he handled them. "I was a tireless and dedicated commissioner," he said. "I believe I deserved more than an email, possibly a meeting to explain my position … But, as they say, it is what it is."
Kenneth Roberts was unavailable for comment about his new position before the publication deadline. The Wyoming Senate plans to hold the confirmation hearing towards the end of March. Senate President Dan Dockstader said Roberts is considered a "placeholder" until the confirmation but doesn't anticipate any problems with the Senate approving his appointment.