Rylee Burmester named Female Athlete of the Year at MSU-Northern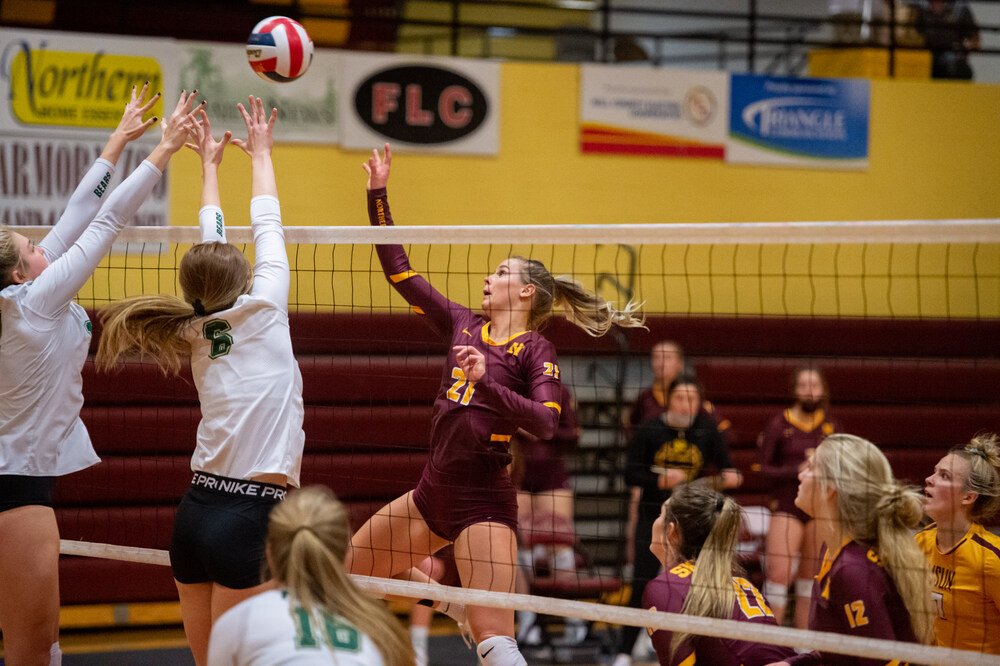 ◆ Former SVHS standout still has a passion for volleyball.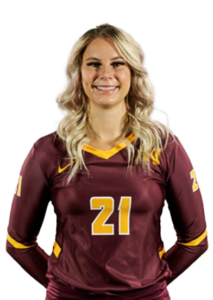 Earlier this month, a banquet was held for the Athletics Department of Montana State University-Northern in Havre, Montana.
At this event they named Rylee Burmester as the Female Athlete of the Year for her outstanding play as part of the Skylights Volleyball team
"I didn't know I had won until some teammates sent me a video of me winning," Burmester responded. "It's pretty amazing. I wish I could have been there to accept it."
This past season the 'Lights posted their first winning record in many years as Burmester was near the top of the Frontier Conference in stats and led the way.
"Our season was a lot better than our past seasons," she said. "We've been rebuilding for a little while and it finally clicked for us. I remember sitting down with the coach before the season and setting some goals and I told him I wanted to be the best. The best outside in the conference; have the best hitting and the best stats and I really pushed for all of that. So it's pretty rewarding to see all of that pay off."
Burmester led the conference in Kills and was near the top in Digs as well. It's a finish to a collegiate career that started at Central Wyoming College in Riverton where she was a standout in both volleyball and basketball.
"I was at CWC and I wasn't going to go on [playing]," Burmester stated. "A bunch of people convinced me to continue to play. It's my passion; I love volleyball. I think Northern just met all the things I wanted. They had such a great community and atmosphere. I chose to just focus on volleyball and that's how I wound up there."
"Burmy" faced a lot of former Star Valley teammates in her career as she played against Shania Warren, played with Riley Haderlie and against Olivia Muir.
"A lot of us went and played at community colleges in Wyoming so I got to play against several of my teammates. It was great being able to play the sports we love and we still try to keep in touch."
Now a college graduate living and making a life in Rock Springs, Burmester isn't done.
"I graduated with my bachelors degree in business," she added. "I've been included in a lot of tournaments. I've playing in a tournament this summer in Florida so I'm still getting to play."
Burmester has had offers to be an assistant coach back at CWC and has shown interest in taking a similar position at Western Wyoming Community College.
"I definitely hope that coaching is in my future. I'm just trying to find the right fit."
Rylee is the daughter of Josh and Rylee Burmester and was part of Wyoming State championship teams for volleyball, basketball and track at SVHS.

Let us know what you think!
Tagged:
Central Wyoming College
Havre Montana
Montana State University-Northern
Rylee Burmester
Skylights