Sam Gertsch earns prestigious Ultimate Angler Award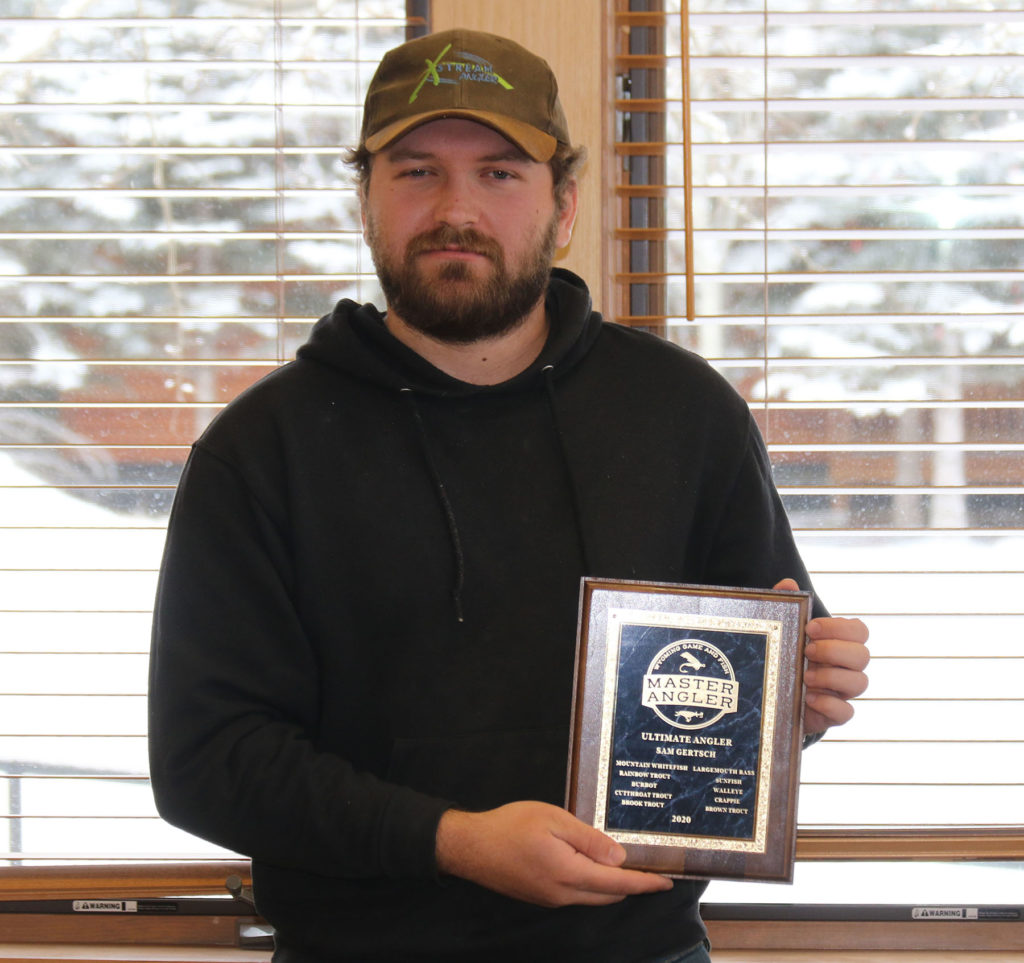 ◆ Working to legally catch 10 trophy-class fish required 200 days of his time and took him all over the state.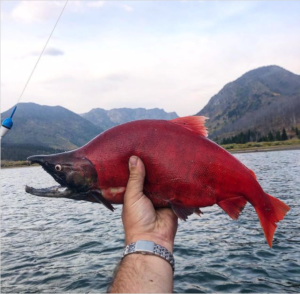 Though he had questioned his decision to fish north Pinedale's Soda Lake that day in October, 2020, Sam Gertsch of Alpine was glad he had determined to brave the biting wind and cold temperatures. With his seventh cast of the day, he landed his tenth trophy-class Wyoming fish, a 24-inch brown trout. With that catch, he also earned the prestigious Ultimate Angler Award.
Gertsch now runs in an exclusive circle with only a handful of anglers to reach Ultimate Angler status as part of the Wyoming Game and Fish Master Angler program, which launched in 2019. According to wgfd.wyo.gov, "to be an Ultimate Angler, a person must legally catch 10 trophy-sized game fish species in Wyoming. Each fish must meet or exceed a minimum length, which is determined by Game and Fish sample data and represents the top five percent in length for each species."
"It was actually pretty difficult," said Gertsch. "We obviously don't have some species on this side of the state, so I researched what lakes on the east side have fish that I wanted to catch. It was definitely a conscious effort. I didn't just walk into ten fish. There was a lot of planning to do. I fished around the state and targeted each of these species, and I think there are like 23 or 24 different ones, and I was lucky enough to get ten."

The 25-year-old Gertsch caught his first trophy fish in September of 2019. It was a Mountain White Fish and he landed it right here in Star Valley along the Salt River. With all his cash reserves invested in a 14-foot v-hull boat, Gertsch spent his nights on the road camping or sleeping in the boat.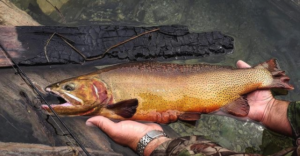 Time was another significant investment. Holidays, weekends, days after work, and entire weeks away from work totaled well over 200 days as he worked toward his goal.
Some examples of his dedication include the fact that he "came up just an inch short several times on both perch and smallmouth bass and three inches short on channel catfish. He said the largemouth bass was the easiest, taking him only two casts." (wgfd.wyo.gov)
"I ended up catching my cutthroat in Afton at Swift Creek," said Gertsch. "I traveled over to Pinedale and Riverton a whole bunch. I've been all the way up to Gillette – the key-hole area. I've been as far southeast as the Gray Rocks – the Laramie Plains. I fished central Wyoming, Casper and Riverton, and then Flaming Gorge and Jackson Lake. It took me all over the state."
As a Master Angler, Gertsch knows a thing or two about how to fish successfully.
"The biggest part about it is just deciding it's something you want to do and then just doing it. It takes a lot of time. It's not something that you can complete in a weekend. Fishing is tough. Sometimes the bite is on. Sometimes, it's not. Weather is a big deal. Sometimes you can't fish cause it's raining or storming, but the way to do it is to just be persistent and enjoy it. If you don't enjoy it, there's no point in doing it. So, Rule No. 1, make sure you enjoy it. And then No. 2 is just, continue to do it. Keep at it. Ninety nine percent of the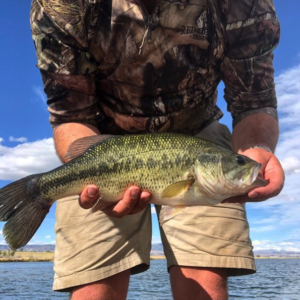 time, you're not going to catch the big one, but when you do, it makes it worth it."
Family and friends attended Gertsch in many of his travels, and that was the icing on the cake.
"It's a great way to get outdoors with friends and family. I love Wyoming, and if you love Wyoming, it's really cool to go out and experience different parts of your state. The biggest take away and the best part is getting out and being able to explore parts of the state and sharing that with the people that you care about. Looking back on it, that was the best part."
Tagged:
Sam Gertsch
Wyoming Game and Fish
Wyoming Ultimate Angler