Saturday storm rainfall totals for Star Valley and western Wyoming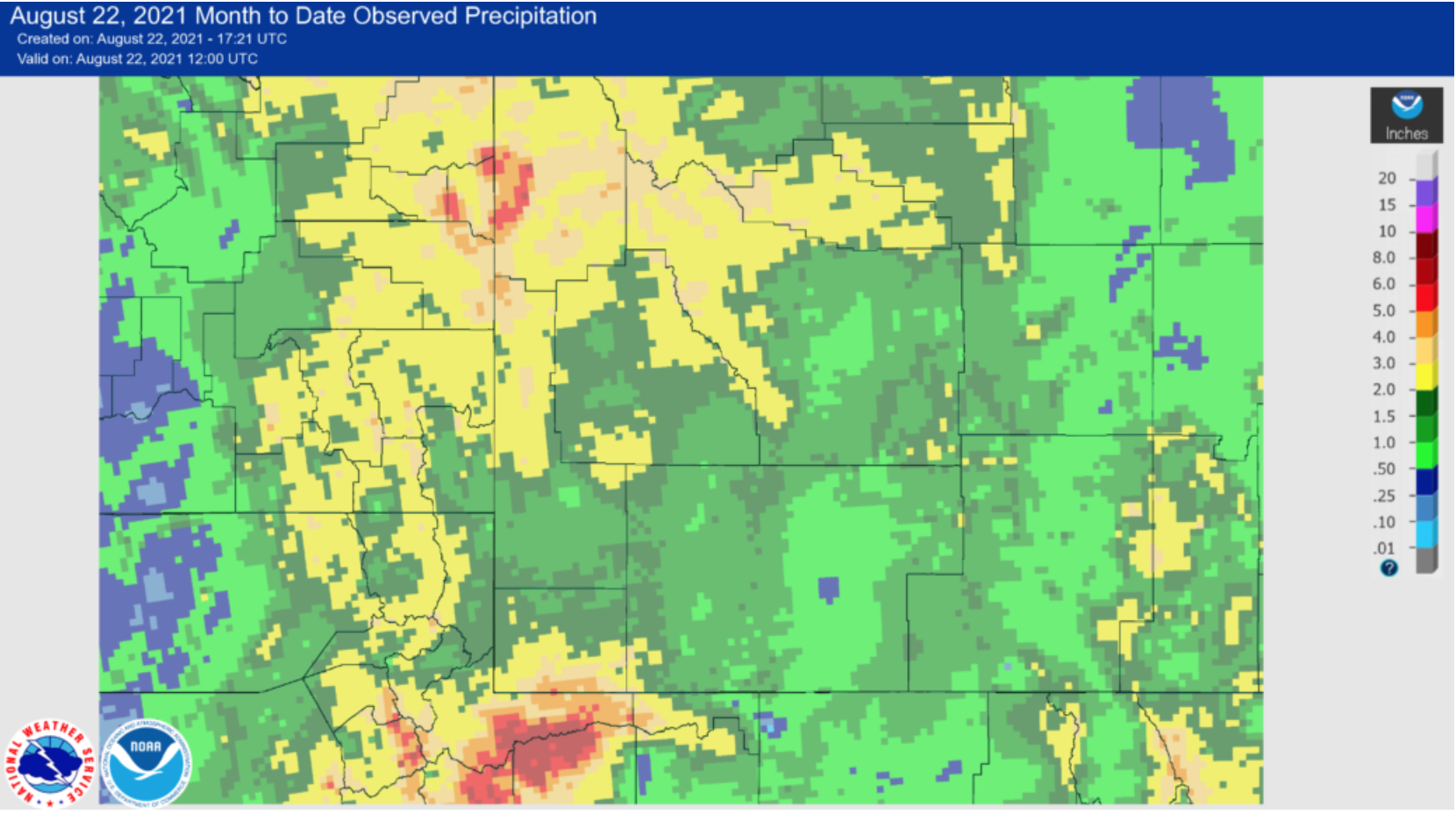 Retired meteorologist, Jack Hales, has analyzed the recent rain storms in Star Valley at his website.
"A strong summer time system moved across the area Saturday. Beneficial rainfall occurred in many portions. The greatest in Star Valley was over an inch at Star Valley Ranch northward to Alpine. This brings the August totals ranging upwards to 3 plus inches in the Lower Valley to more 2 inches in the Upper Valley."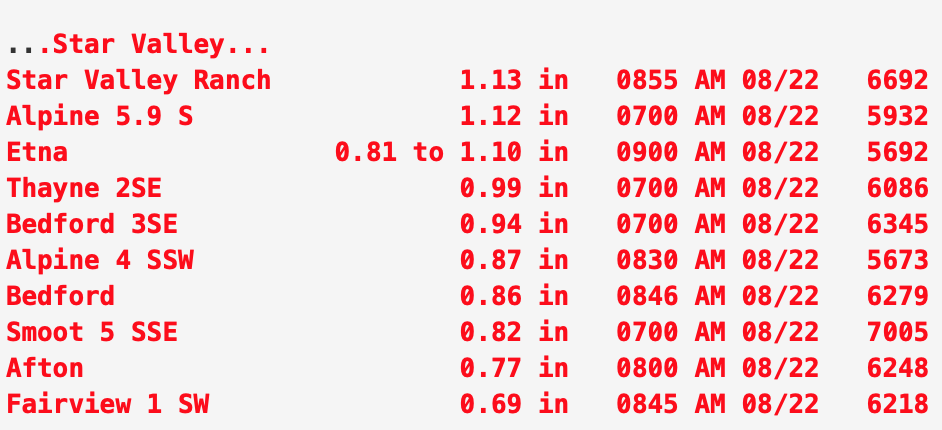 Let us know what you think!