By Sarah Pridgeon
Sundance Times
Via- Wyoming News Exchange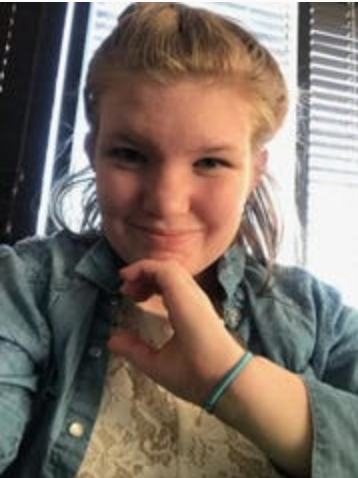 SUNDANCE — Seventeen-year-old Michael Campbell of Sturgis, South Dakota, appeared in court in Meade County, South Dakota, last week charged with murder in the second degree after a body was discovered in his home that was believed to be that of missing Upton resident Shayna Ritthaler.
Ritthaler, who attended school in Moorcroft and lived south of Upton, disappeared on Oct. 3. Moorcroft Police Department quickly asked for the public's help in providing information about the 16-year-old, who was last seen entering a black vehicle at the Coffee Cup Fuel Stop in Moorcroft at around 12:36 p.m.
According to a press release, the Moorcroft Police Department was alerted to Ritthaler's potential disappearance when she did not return to school following the open lunch period. Her fellow students reported having seen her walking towards the Coffee Cup; surveillance video confirmed this, showing her standing at the crosswalk.
Ritthaler was then seen on video entering the passenger side of the Jeep Cherokee, which left the parking lot to head southbound on Highway 16.
According to the press release, on October 4, Ritthaler's cell phone indicated her last location had been Moorcroft the day before and the phone had since been deactivated. Her social media accounts were also inactive and her family and friends had received no updates.
The department later received information that suggested Ritthaler was in the Lead and Deadwood area or near Sturgis. In its press release earlier this week, the Moorcroft Police Department again requested information about the vehicle Ritthaler was seen entering at the Coffee Cup.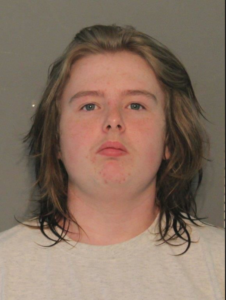 However, says Officer Bill Bryant, the department now has the information it needs about the vehicle. "That has all been taken care of," he says.
The department is still seeking information from anyone who may have seen Ritthaler and Campbell together between Moorcroft and Sundance on Oct. 3 or in the Sturgis area on Oct. 4, says Bryant.
On Oct. 7, Meade County Sheriff's Office released a statement that a search warrant had been served on a residence in Blucksberg, near Sturgis. Agents from the South Dakota Division of Criminal Investigation were also involved in the search.
According to the press release, the search was based on information received from the Lawrence County Sheriff's Office, which had been working with the Deadwood, South Dakota, and Moorcroft Police Departments.
The body of a young female was discovered in a basement bedroom at the residence and was believed to be that of Ritthaler. A juvenile suspect was taken into custody and transported to the Juvenile Services Center in Rapid City.
At that time, the suspect's name was not released to the public. However, the 17-year-old's identity was revealed on October 9 when he made his initial court appearance in Meade County before Judge Kevin Krull.
Bryant wishes to express "our appreciation and commendation to the school for acting so quickly to get us involved with this. If it wasn't for them getting us involved an hour and a half after she left, it could have been a long time before we knew she was gone or it could have been not reported at all. The school reporting it and being proactive was a great help in this case."
Campbell will be held in lieu of $1 million cash or surety bond. "It's still very much ongoing," says Bryant of the overall investigation.
Tagged:
Michael Campbell
Moorcroft Police Department
Shayna Rithaler