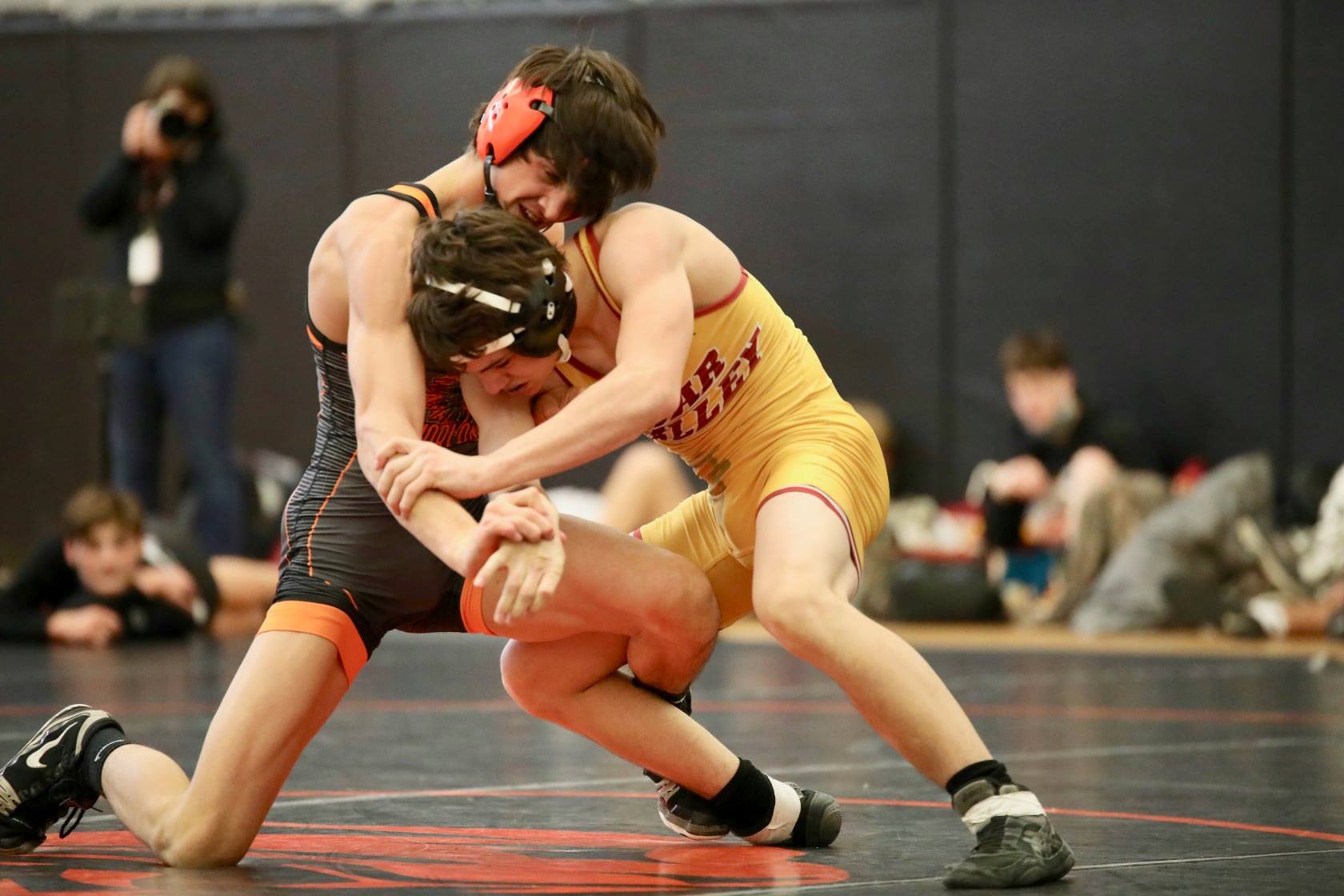 Rankings courtesy of Wyopreps.com Coaches & Media Poll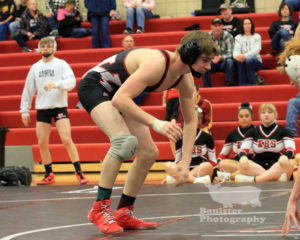 It was a busy weekend for the SVHS Wrestling team as they had grapplers competing in Montpelier on Thursday, Thermopolis on Friday and Powell on Saturday.
The Braves junior varsity picked up wins over Cokeville (42-27) and Bear Lake High School (57-15) on Thursday evening before traveling to Hot Springs County on Friday morning.
Team scores from duels against Thermopolis and Moorcroft have not yet been reported.
On Saturday, the Braves routed home-mat Powell 78-0 and Worland 47-27. This week the Star Valley wrestlers will be in Casper where they will face both Kelly Walsh and Natrona County among others.
The Mountain View wrestlers lost to Pinedale (50-15) and to Rawlins (51-34 as well as rival Lyman (41-22)
The Eagles' win over the Buffaloes was their best outing of the week as they lost to Rich County (UT) 30-30 on criteria and then to the Rawlins Outlaws, 42-24.
Wrestling results from both Kemmerer and Cokeville have not yet been reported.

Basketball was back on the schedule for many area high schools as 2021  wound into its second week.
The Kemmerer Girls fell to the Campbell County junior varsity 61-45 before loosing a nailbiter to #4 Big Piney 43-40. The Kemmerer Boys had a rough outing in a one-sided game against the Wheatland Bulldogs, losing 78-46.
The Rangers face off against Big Piney on Tuesday at KHS with the girls varsity scheduled for 5:30 p.m. and the boys at 7 p.m. Listen to the games here on The Spur.
It's a busy week for Kemmerer as their teams will host Cokeville on Friday night with top-off times of 5:30 and 7 p.m. Finally the Kemmerer squads will be in Manila, Utah as they play at 1:30 and 3 p.m. respectively. The Spur will also be covering these contests. (105.3 FM / 940 AM Kemmerer-Diamondville or online using the links.)
Momentum is building for the Mountain View Girls as they picked up a big pair of wins over Wheatland 42-36 and the Campbell County junior varsity, 33-28. The Mountain View guys had to settle for a weekend split as they lost to #1 Worland 76-54 but bounced back for a 53-40 win over Wheatland.
The Eagles of Lyman had a good weekend as the girls program beat Worland 58-51 and then knocked off 4A Sheridan, 54-45. The boys faced off against a pair of ranked teams as they defeated the Punchers of Big Piney 65-49 before getting into a track meet with #1 Worland in a 1-1-77 loss.
In a battle of LCSD No. 2, the Cokeville Girls ran past the Star Valley Sophomores, 43-20 while the boys defeated the Star Valley Sophs, 57-43.
The Star Valley varsity basketball teams will be back in action this week as the girls will play at Century High School on Thursday evening at 7:30 p.m. and then hosting the Rock Spring Tigers on Friday afternoon with a varsity start scheduled for 2 p.m.
The girls will wrap up three games in three days as they travel to Sugar-Salem High School to face off against the Diggers on Saturday afternoon at 12:30 p.m.
The Star Valley boys will have a single varsity contest on Saturday as they face off in the road meeting with the Diggers at 11 a.m. on Saturday. Sugar-Salem defeated Star Valley in Afton 52-50 last month.