Star Valley Art Trail will be an annual event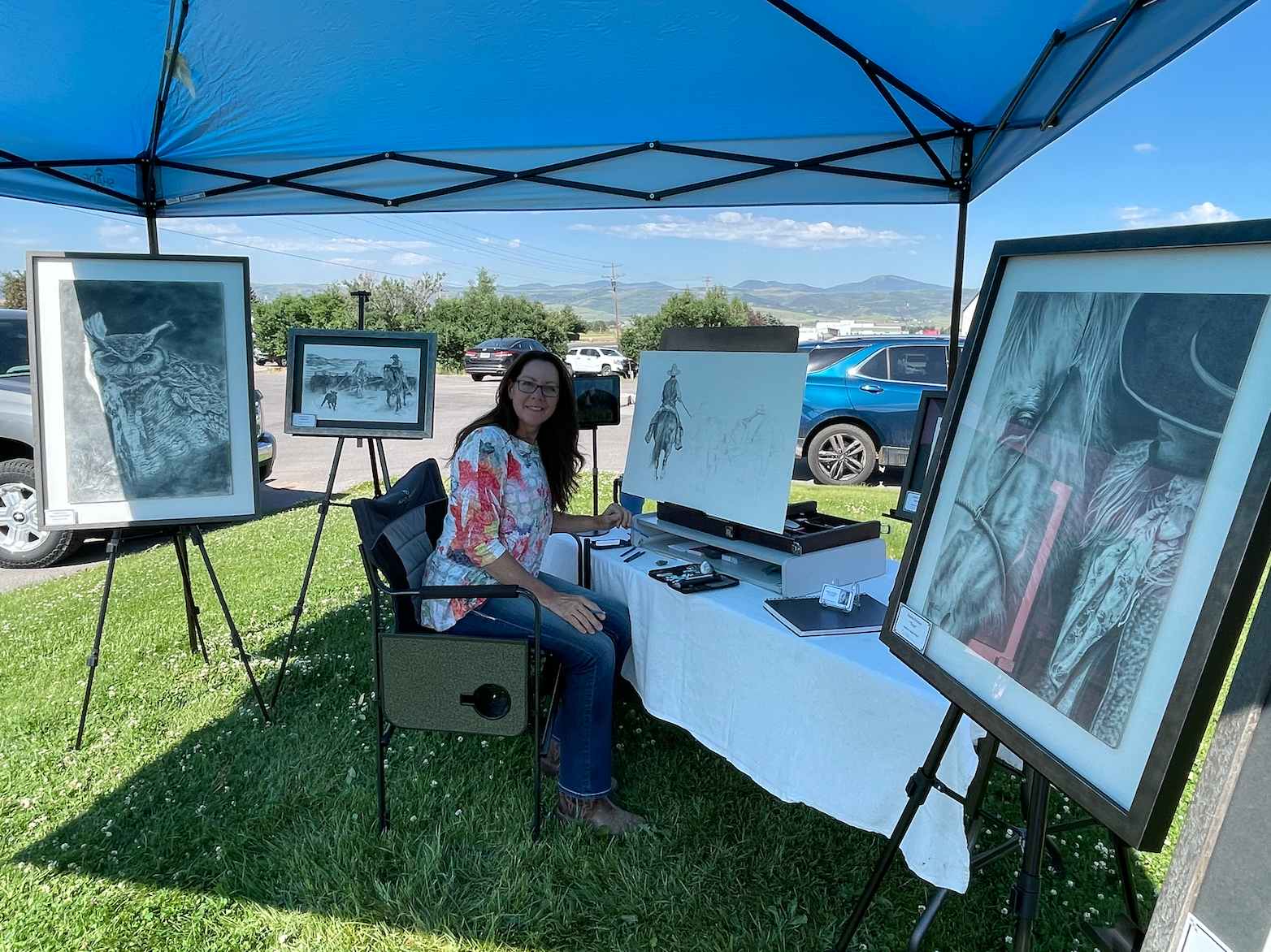 ◆ Plans and registrations for 2023 underway.
Artists lined Afton's main street on Saturday, July 16, all a part of a new summer tradition — Star Valley Art Trail.
The four-hour event, featuring visual and performing arts, was staged at various locations on both sides of Afton's Main Street.
"It got people outside and exploring parts of Afton they may never frequent, " said Jennifer Wilkins, Star Valley Arts Council Assistant Executive Director. "The artists had excellent and consistent traffic."
Star Valley Art Trail also provided an opportunity to showcase businesses in the community. "We brought to light business affiliates that are strong supporters of the arts and learned about dozens more we will be including next year," Wilkins continued. "Overall, I feel like it was a good start to so many positive things for our creators and community."
To be a part of the 2023 Star Valley Art Trail, contact Jennifer Wilkins at jenniferwilkinsllc@ gmail.com.

Let us know what you think!
Tagged:
Jennifer Wilkins
Star Valley Art Trail
Star Valley Arts Council Assistant Executive Director
Tammra Erickson