Star Valley Health Recognized as a Pediatric Receiving Facility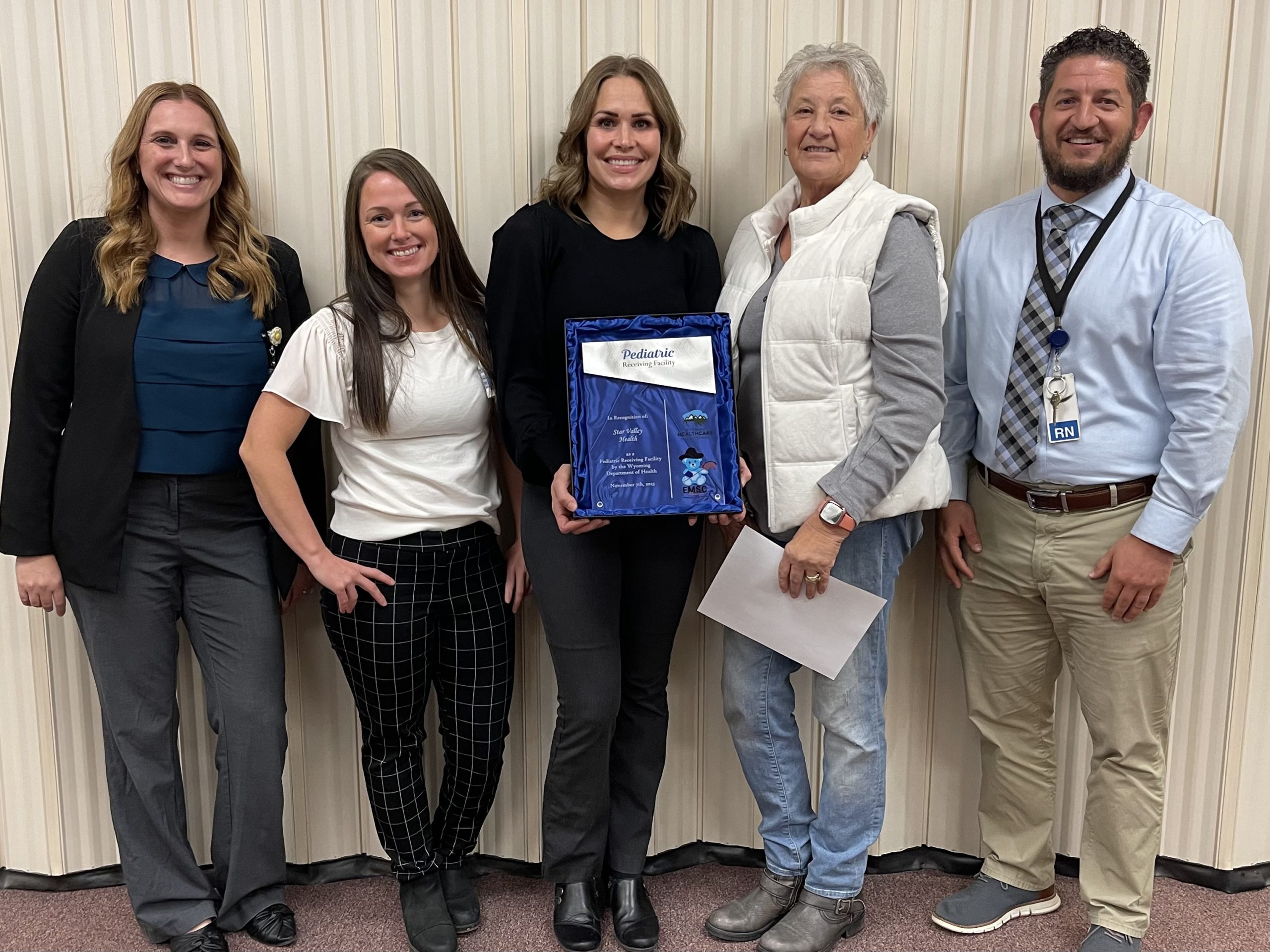 Article provided by Star Valley Health – 
This month, Star Valley Health was designated a Pediatric Receiving Facility by the Wyoming Department of Health's Office of Emergency Medical Services.
"The Star Valley Health Emergency Department team has dedicated an enormous amount of time and energy to ensure they are better prepared for any pediatric emergency," says Brad Mckee, Wyoming EMCS specialist. "The families and loved ones of the pediatric population of this community should be proud of their local hospital."
From equipment to treatments, pediatric patients have unique needs. Representatives from the Department of Health inspected Star Valley Health's facility to ensure the hospital has the tools, staff, and training in place to treat acutely ill or injured children.
"This was a team effort, and I'm proud of the work that our facility and ER staff have put into receiving this award," says Director of Nursing Kyle Roniger.
Currently, there are 26 Pediatric Receiving Facilities in Wyoming. In addition to this recognition, Star Valley Health is one of nine facilities in the state to be designated with Wyoming Pediatric Emergency Readiness Level 1 recognition.
Chief Nursing Officer Tori Probst speaks to the hospital's patient care: "Star Valley Health is dedicated to continually improving and expanding our services to better serve all patients we care for. This recognition is a testament to the hard work and dedication of our entire team, who constantly go the extra mile to provide the best possible care to all patients."
In addition to emergency pediatric services, Star Valley Health provides obstetrics care, labor and delivery, and family medicine. A full list of services can be found at www.StarValleyHealth.org 
Let us know what you think!
Tagged:
Brad Mckee
Colleen David
Kyle Roniger
Lindsey Hill
Star Valley Health
Taylor Jensen
Tori Probst
Wyoming Department of Health