Star Valley High School promotes Pathways to Success
Star Valley High School administration and staff are preparing to launch what they are calling Pathways to Success at registration this spring. The Pathways are 10 career-related areas where students can choose to focus their efforts as they move through the 4 years at SVHS and receive certifications, get badges, pass certificate exams, and earn college credits. 
SVHS principal, Jason Horsley, commented, "We're really excited about Star Valley High School launching the Pathways Program for registration this spring. It will be focused mostly on our freshmen and sophomore groups. We have identified 10 pathways for students to focus on while they're in high school to unlock their future and boost their journey through SVHS by passing industry-recognized exams to either enter the workplace or jumpstart their college experience."
The current list of career path focus areas includes engineering, computer science, business and technology, education, culinary arts, automotive, residential construction, graphic design/art, healthcare and medical, and welding fabrication. Horsley joked to SVI's Duke Dance––who lamented there wasn't a radio DJ pathway––journalism and broadcasting could become pathway number 11.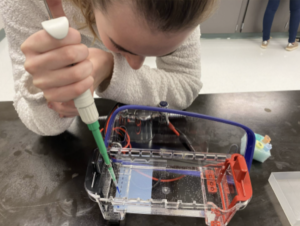 Principal Horsley explained that SVHS representatives will meet with students and parents in the Lower Valley, at SVHS, and SVMS later in April. (Dates and times listed below.) Star Valley High School staff will present pathways and the registration process to parents and students in Alpine and Afton. SVHS counselors will work with each student to select their pathway and classes. 
"We're going to focus on the freshmen and sophomores because it's a sequence of courses throughout your high school career that allows students to receive badging or certification within the pathway," said Horsley. 
SVHS will also share information with parents of juniors and seniors. According to SVHS leaders, some students are already informally in the pathways, it's just not a formalized process yet. Some upperclassmen will still be able to earn those certifications even though the program officially starts this fall.
Horsley elaborated, "We haven't ever organized it this way, but we have students that are year 3 welding students. We have students that are year 2 automotive students, so those kids are already naturally in the pathways. This is going to formalize their core sequence while they register for high school. And then they're going to receive those certifications."
Generally, students will have some kind of internship out in the industry, and they'll likely go out and do on-site training as well.
Students and parents will receive information when they register, so they can choose a pathway (or pathways) where they're going to focus their high school efforts. 
Principal Horsley explained the genesis of the pathway idea, "You know, our industry partners came to us years ago and said, 'Can we hire students right out of high school with some basic certification?' And so we partnered with them, and we've developed these pathways. If you want to be a college student: we have pathways for that. There is actually a sequence where a student can earn an Associate's Degree at Star Valley High School, through Western Wyoming Community College. It's a grueling pathway––you've got to make some tough decisions and double up on some courses." 
SVHS leadership and staff have been working on the pathways for over two years. Assistant Principal, Kory Hokanson, has done a lot of the heavy lifting. He explained, "Organizing pathways and developing industry-recognized programs takes time. Some pathways were partially built. We just needed to add courses and certifications. Other pathways we had to start from scratch. Along with organizing the programs, finding industry certifications that lead to high wage – high skilled positions was also challenging." Hokanson also clarified, "Following a pathway won't cause the students to have to take any extra courses or classwork."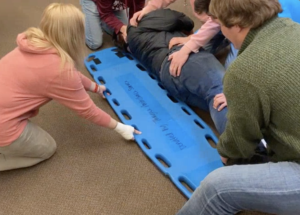 Every pathway will qualify students for a high school diploma, which will also qualify the student for the Hathaway Scholarship Program. The pathways are embedded in a high school diploma track but have some intriguing focus on specific career areas. Over 20 certifications will be offered. A few of the certifications students can earn are ASE Certification, Maintenance and Light Repair, Shielded Metal Groove Welding, Certified Nursing Assistant, Advanced CPR, and Professional Rescuer.
Horsley clarified students can actually complete 2 or 3 pathways during their SVHS career.
For example, a student could become an ASE certified mechanic, and get a business certification with Microsoft while in high school. If students get into a pathway and decide it's not for them, they can switch pathways. Students on specific pathways will get preferential scheduling within that pathway because they need those sequences of courses throughout their time so that they can receive that ending certification.
One admirable quality of the pathways is they offer a variety of blue-collar and white-collar career paths. Students can certainly go to college and ultimately earn a doctorate if they choose. Alternatively, they can graduate from school and work for Simplot as a diesel mechanic––that's possible too. There are a lot of routes for students to choose from.
"There are some students that just want to enter the work field right away. This opportunity offers something for everybody. That's really cool," said Horsley. 
Assistant Principal, Kory Hokanson, has done a lot of work for these pathways with SVHS staff. "Whether a student is college-bound or not, there are many college credits students can earn as they go through any of these pathways. The byproduct of completing a pathway is an industry certification and college credit, so students' futures should be bright if they complete a pathway," commented Horsley.
Horsley explained, "We just look forward to students choosing a pathway that they can focus on and graduate with these certifications to really unlock their future. That's the whole goal is to unlock their future. And the great thing is there are a lot of options."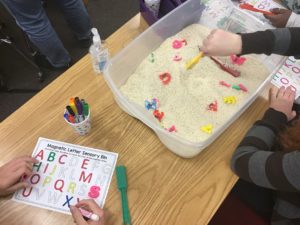 Registration and Pathway information meetings:
Date: Tuesday April 20th
Location: Alpine Civic Center 
Time: 7:00-8:00  PM
Date: Wednesday April 21st
Location: Star Valley High School Auditorium 
Time: 7:00-8:00  PM
Who Should attend? Incoming Freshman and their parents, Current Freshman and Sophomores and their parents. 
Teachers for the Pathways:
Engineering, Tyson Balls
Computer Science, Ben Olivas
Business and Technology, Brandy Taylor, Karli Philpott 
Education, Jordan Madsen
Culinary Arts, Nicki Heiner
Automotive, Dan Barnes
Residential Construction, Michael Mattson
Graphic Design/Art, Adam Guild, Kim Dockstader 
Healthcare and Medical, Erin Ragain, Kelly Clinger
Welding Fabrication, Dallas Warren
Let us know what you think!
Tagged:
Assistant Principal Kory Hokanson
Pathways to Success
Principal Jason Horsley
registration
Star Valley High School