By Dahl Erickson, SVI Media
Photos by Heather Geranen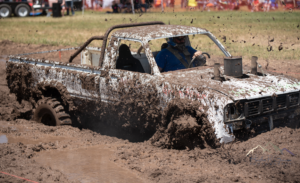 The American people like a spectacle. From the rocket's red glare to muscle cars and the stars and stripes. As a group, we like big events made from simple concepts.
Now in just its third year, the Star Valley Mud Rally has turned into a big draw for the area with drivers coming from other states and regions to slog through the Star Valley bog.
From its inception, the Mud Rally wanted to help community families going through hard times while sharing their passion for motor-sports. This year's even was able to raise more than $9,000 for the family of Abbie Metge, the Star Valley youth who lost a leg earlier this summer after a fluke tractor accident.

This number is made all the more impressive because the Rally does not charge an admission fee and is put together by volunteers who show that their hearts are just as big as their engines.
If you have not yet made it out to the Star Valley Mud Rally, be sure to make plans for next year to attend and enjoy the blessings and freedoms of community spirit and horsepower.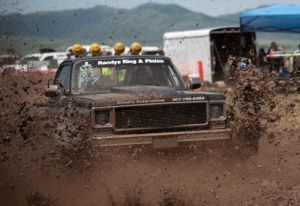 2019 Mud Rally Results
OPEN CLASS
1 JEFF YOUNG
2 TYSON YOUNG
3 KEITH BLAZER
MODIFIED CLASS
1 CHAD JONES
2 DANIEL SILER
3 ELI ROBINSON
SUPER STOCK
1 ELI ROBINSON
2 ANGLO SAULLS
3 SHAWN SHELLEY
MODIFIED STOCK
1 WYATT HOOPES
2 KYLE SISCO
3 JOHN KUJALA
STOCK
1 SHAY BEARD
2 TYLER MARTIN
3 AARON QUICK
POWDER PUFF
1 SHAWNA JONES
2 TARA GENTRY
3 KIM TURNER
ATV/UTV
1 SAM HILL
2 SHAY BEARD
3 KRISTLE WESTOVER
Let us know what you think!
Tagged:
Abbie Metge
Star Valley Mud Rally