Star Valley native Sydney Guild teaches second grade in Thayne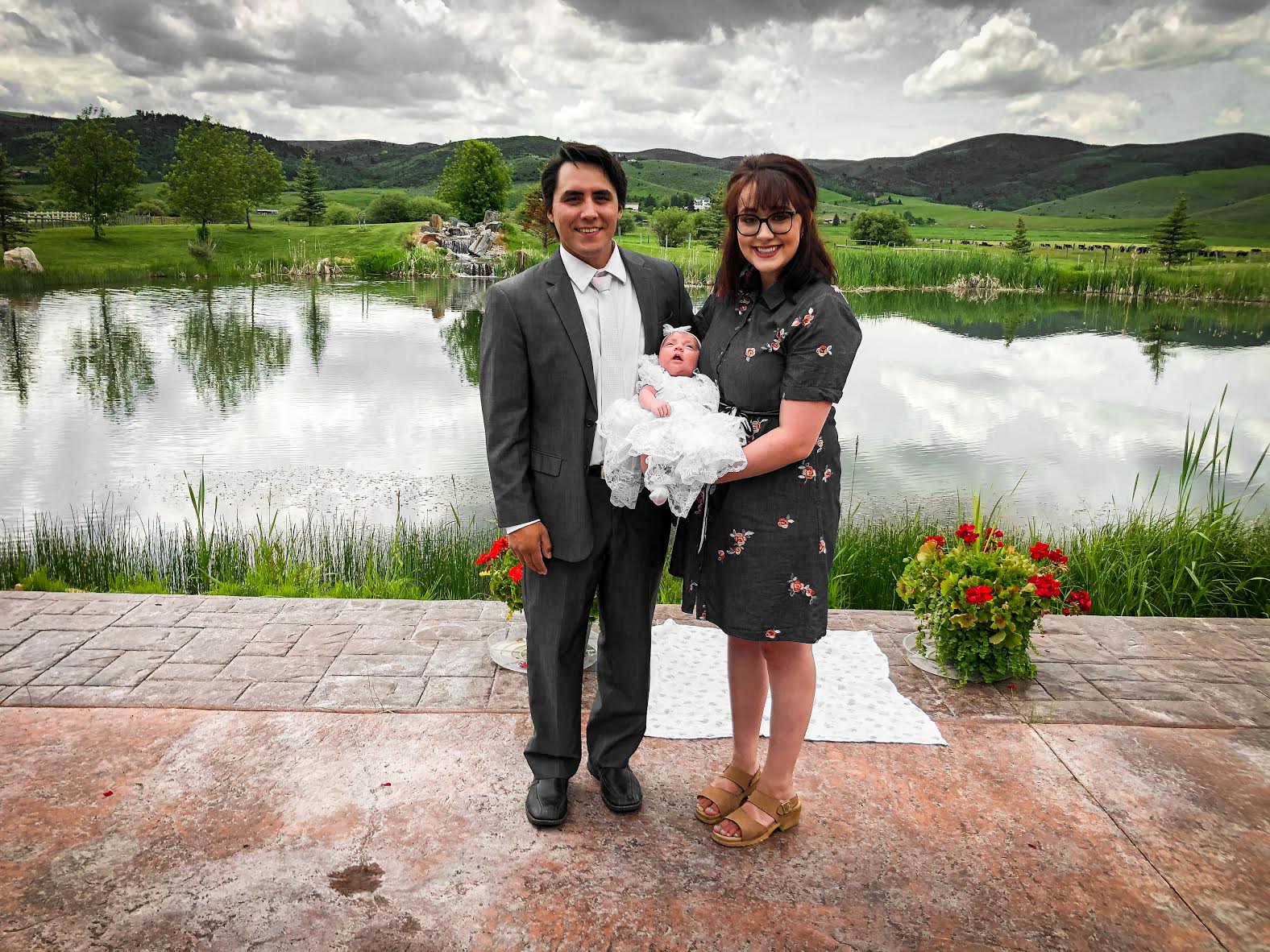 ◆ "There is nothing more that I wanted than to teach here in Star Valley."
With her young family just beginning, Sydney Guild is thrilled to have her dream job teaching for Lincoln County School District No. 2. Sydney teaches 2nd Grade at Thayne Elementary and loves it!
Born to Lance and Melanie Robinson right here in Star Valley, Sydney was raised in this place that she loves.
"Star Valley was and is the greatest place to grow up and reside," said Sydney. "There weren't enough hours in the day to do all of the fishing, hiking, biking, camping, four-wheeling, boating, floating, skiing and whatever else we could talk our parents into. We never missed a weekend camping up Greys River or an evening fishing on Salt River or Crow Creek."
Sydney met her husband, T.J. Guild, while attending Kindergarten at Afton Elementary. They went through their school years and graduated from Star Valley High School together. He then served a mission for The Church of Jesus Christ of Latter-Day Saints in Ecuador and Sydney enrolled at Utah State University. After his mission, T.J. reconnected with Sydney while earning a degree in Nursing and Exercise Science at Utah State.

After graduating with a degree in Early Childhood Education and Elementary Education, Sydney taught Kindergarten and 1st Grade in Logan for a short time. While there, she was honored with the Teacher of the Year Award.
When the opportunity came for the couple to return to Star Valley and raise their family here, they jumped on it. T.J. is now an RN at Star Valley Health and they just had their first child last May.
"I don't always feel like I chose education. I feel like education chose me," said Sydney. "It's the path I was meant to take. When I was in pre-school, I wrote that I wanted to be a teacher when I grew up, and that was it. I can't imagine not working with children every day of my life. I love watching them grow and learn something new every day.
"When I was a Senior at SVHS, I job-shadowed at Afton Elementary and from the first day, I knew there's nothing more that I wanted than to teach here in Star Valley," said Sydney. "The level of relationships, connections, and love that is here is incredibly unique. I am in awe of so many staff that I teach with now, or who have retired, who have made such a difference in so many lives, including mine. There is truly no place like LCSD No. 2 and I'm so thankful to be here."
Sydney loves teaching reading to her young students because of the growth that is evident in them as they work to learn and apply each new skill and principle. "I have a firm belief that if you can teach a child how to read, they can do anything. I hope to continue to educate myself and become the best teacher I can to serve those around me."
Tagged:
Lincoln County School District #2
Sydney Guild
T.J. Guild