Star Valley's McKay Young selected as head coach for 2023 Shrine Bowl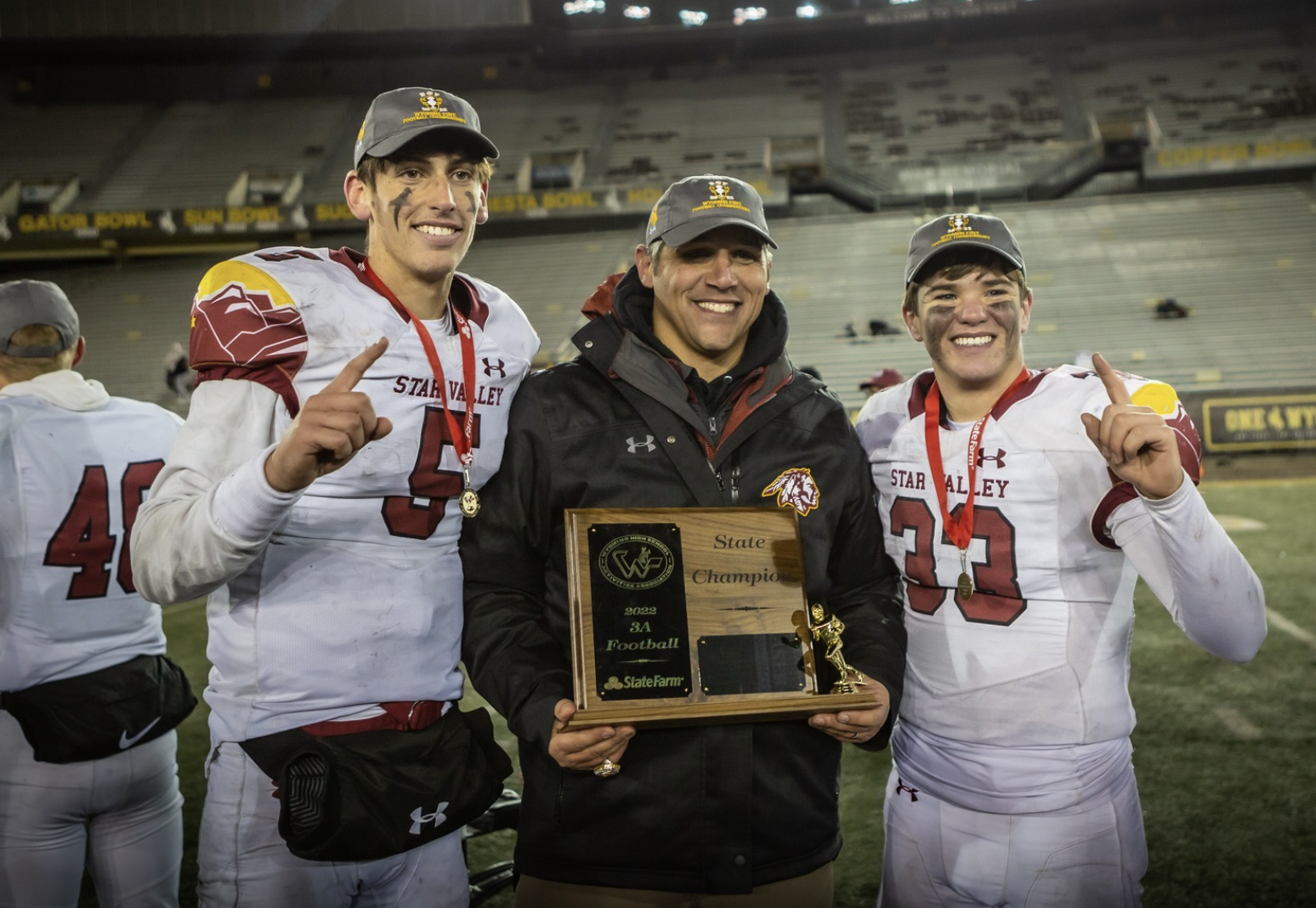 Star Valley High School Football Coach McKay Young has been selected as a head coach for the 50th Annual Wyoming Shrine Bowl. Young will coach the South Team against Coach Kirk McLaughlin of Big Horn High School, who will coach the North Team. Both Star Valley and Big Horn won the 2022 state championship in their respective classifications. The 2023 Shrine Bowl will be played Saturday, June 10 at Kelly Walsh High School in Casper, Wyoming.
Wyoming High School Football coaches across the  state nominate one coach from among their peers to serve in this role. From the nominations, one coach is elected from the North and on from the South. Both coaches will select their respective staffs over the course of the next several weeks. Once assistant coaches accept, they will assemble to collectively select players, which have been nominated by their coaches from across the state.
"We are very excited for this game, as we will be celebrating 50 years of Wyoming Shrine Bowl," stated Frank Selby, Executive Director of the Shrine Bowl of Wyoming. "We welcome Wyoming Shrine Bowl alumni (coaches trainers, payers, officials, etc.) to reach out to us so we may include as many as possible in our 50th Anniversary Communications."
Let us know what you think!
Tagged:
McKay Young
Shrine Bowl