State, County unemployment rates see continued decline
Wyoming's seasonally adjusted unemployment rate dropped for the eighth consecutive month, falling to 4.8% in December. The rate is far below the national average of 6.7%.
The latest report from the Wyoming Department of Workforce Services, released Tuesday, January 26, shows the unemployment rate in both Lincoln and Teton Counties at 3.9% in December. Uinta County is at 5% while Sublette County is at 5.7%.
The Wyoming Department of Workforce services suggests that the falling rates show that Wyoming's economic situation is steadily improving.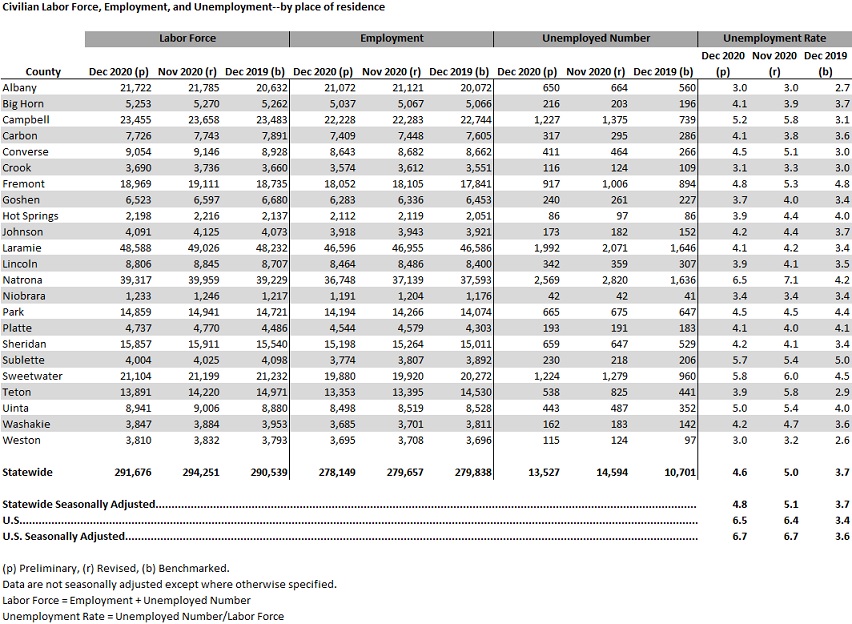 Tagged:
lincoln county
Sublette County
Teton County
Uinta County
Wyoming Department of Workforce Services
Wyoming unemployment rate