Storey's Second Act: Lifelong interests earn area woman a new career.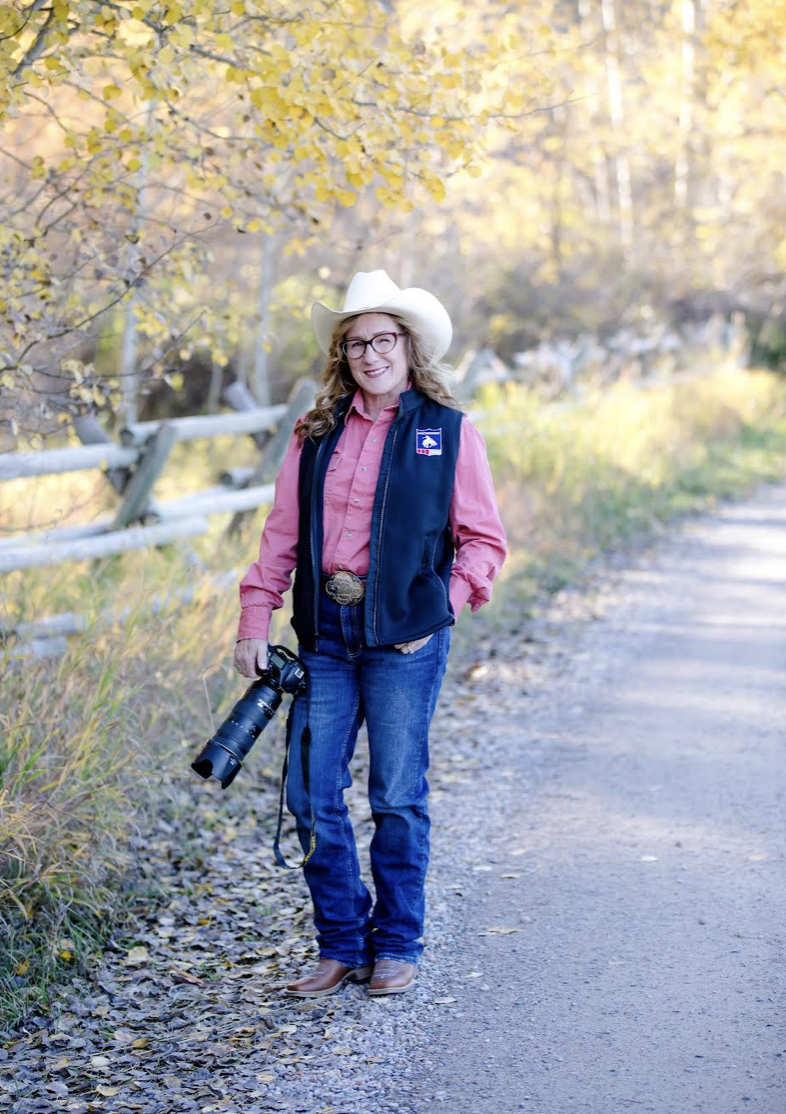 Laura Storey is at a point in her life when a lot of folks are slowing down or relaxing. Instead, she has taken the last several years honing and developing her skills as a photographer and just finished her first full year on her own card covering the cowboys and animals of the PRCA.
But don't think for a moment it happened overnight.
"It actually happened over the course of about five years," she said. "When I was little, my goal was to compete. But I am definitely allergic to horses so I decided to get on the other side of things."
Storey's appreciation for rodeo and photos came together as she shot the 2016 Lincoln County Fair.
"I was totally clueless with their rules and such and I was [posting photos] all over the place and another photographer enlightened me that I can't do that," she laughed. "So I contacted the PRCA and he said why don't you send me what you've got and we'll go from there."
Storey then put together a 20-photo portfolio that covered the sport itself and the western rodeo lifestyle.
"Behind the scenes kind of stuff," she said. "Once that was approved they had me contact, locate and shoot five rodeos throughout the U.S."
Not just any rodeos, but PRCA sanctioned rodeos. And not just a few photos. Between 1000 to 2000 of them per event.
"I filled up the car and got permission to go shoot them and I had to send in all of those photos," Story continued. "When I was trying to fill my permit I had to send in everything, they didn't want any edits. [They wanted to see] what my eye was seeing and what I was capturing. For instance, with team roping, the right moment when the header comes out of the box and turning around to the right, if I'm getting things like that."
The list of criteria continues.
"They wanted to see if I'm getting the horse completely stretched out and if I'm getting the barrel racers coming around and getting the sponsor on the barrel. After that, you have to receive two letters of recommendation; one from a photographer with 10 years of experience and one photographer of the year."
So much for developing a simple hobby. But it allowed Storey to dig deep for something that she wanted.
"Its intense, it's an arduous process to be sure," she stated. "I almost gave up several times. Then you go through an arena evaluation to see how you carry yourself in the arena. And if you make it through that, you get a permit and you shoot on that for five rodeos or one season. If that goes well, you get your full card."
Not many find a new career at 62 years old, but Storey has and she's embracing it.
"I've learned a lot about the sport and the people," she added. "It's been awesome. It's been hard but it's been awesome."
2023 was her first season shooting on her full card. A mom, a grandma and a wife and now a professional rodeo photographer. Storey has been all over the world with her husband, Randy, for his career as a geophysicist with Chevron. But as a Wyoming native, she always wanted to end up back home.
"My goal is to [put] this sport in a good light," she said. "I want to make it look good and portray the sport like it really is. The people and the athletes, both human and animal are amazing. The love of faith and country; I just love it."
Her advice for anyone looking to dip their toe into something new or different?
"You're never too old, if you have a goal, go for it," she concluded. "The worst they can do is say no."
Let us know what you think!
Tagged:
Laura Storey
PRCA Rodeo