Teen Vocalist 2022 auditions now open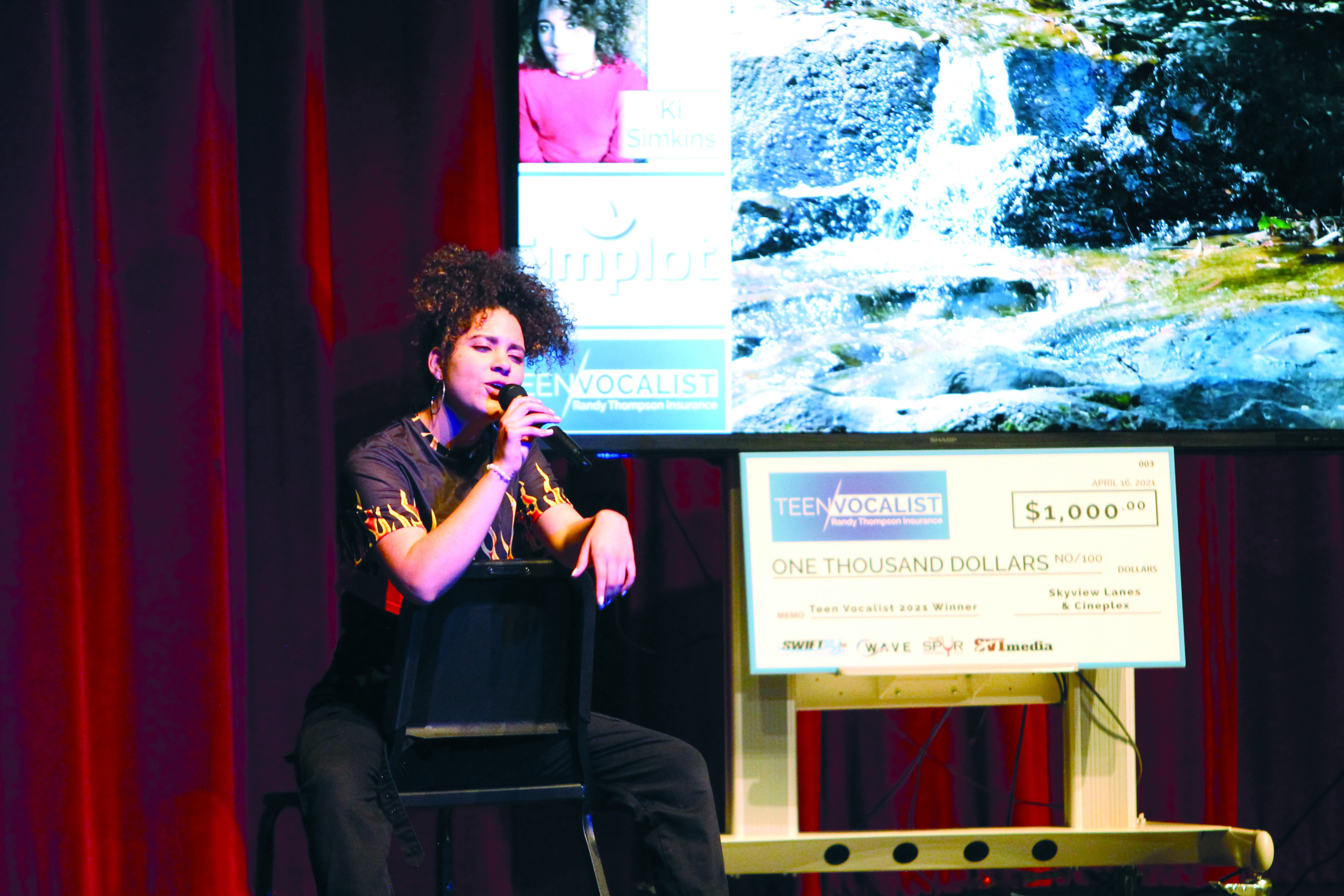 ◆ Submit your audio file audition at TheVocalistUSA.com.
Auditions for Teen Vocalist are open today, April 6, and will remain open until closure at 10 p.m. on April 15. Teen Vocalist is the first concert in The Vocalist concert series and is open to all middle school and high school age students currently living in Lincoln County.
"As The Vocalist has grown over the past six years to become the largest singing competition in the Rocky Mountains, we felt the need to still have a competition that featured just our local youth talent," said SVI Media General Manager Duke Dance. "Teen Vocalist has been a great event to give our local teens the chance to compete on The Vocalist stage and benefit from that experience."
Teen Vocalist 2022 is sponsored by Randy Thompson State Farm and $1,000 donated by Skyview Lanes and Cineplex, is awarded to the winning contestant.

Auditions are free to submit online at TheVocalistUSA.com. Following instructions at the site, candidates need to upload an a cappella (without accompaniment) audio file of themselves singing for no longer than two minutes. Auditions must be uploaded by 10 p.m. MST on April 15. No late auditions can be accepted.
Following the audition period, a panel of judges will select eight finalists to compete in the concert on Saturday, May 7 at Star Valley High School. The eight finalists will be notified and their names will be announced to the public on April 20.
The Teen Vocalist concert consists of two competitive rounds. All eight contestants compete in the first round, then four contestants are eliminated and the final four perform again in the second round. Second round contestants are selected by judges and an audience vote. The winner is selected exclusively by audience vote.

This year's Teen Vocalist Winner will be invited, but is not required, to participate in the Vocalist Winners Concert, which involves previous Vocalist winners, and to perform in next year's Teen Vocalist competition.
According to Dance, "If they would like, the teen winner will also be one of the three wildcard contestants that will compete during The Wildcard Vocalist concert in July, with the winner earning one of the eight spots at the main Vocalist competition during the Lincoln County Fair in August."
Let us know what you think!
Tagged:
Ki Simkins
Lincoln County Wyoming
Teen Vocalist
The Vocalist Concert Series