Teen Vocalist contestants selected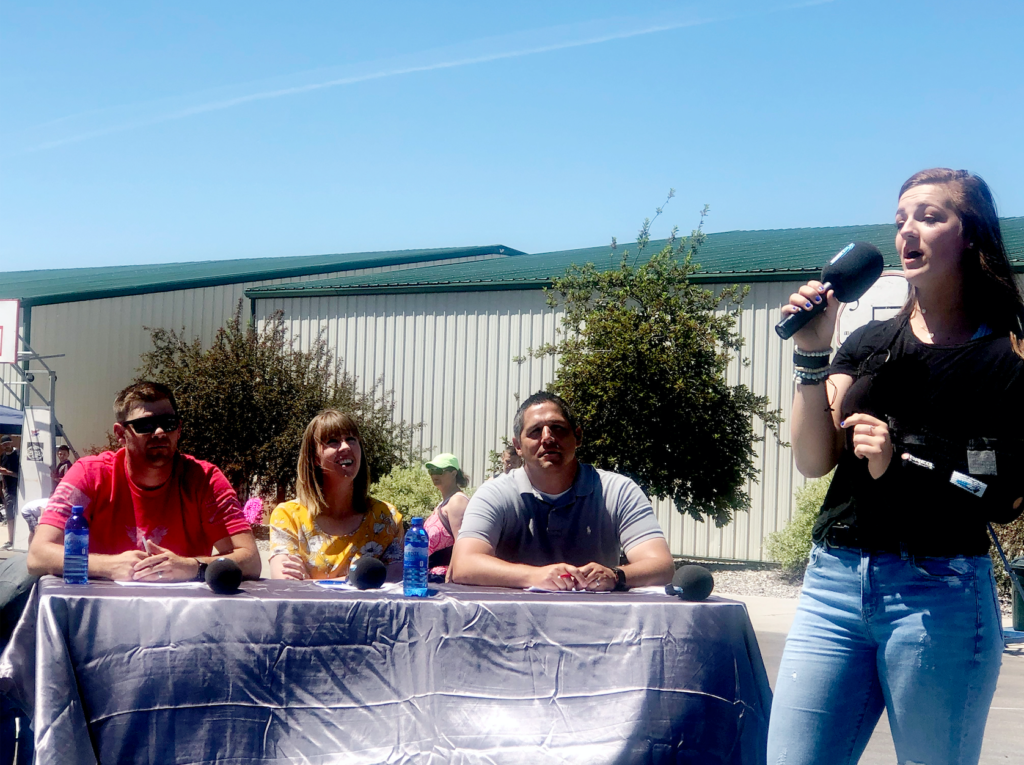 ————-
◆ Concert set for June 26 at Star Valley High School.
There will be eight contestants in the 2020 Teen Vocalist competition. The performance will take place on Friday, June 26 in the Star Valley High School Auditorium. The showcase begins at 7 p.m.
"It's going to be a great show," said Duke Dance of SVI Radio. "We have some incredibly talented performers. In fact, this year we upped the contestant roster from six to eight contestants because we had that many top auditioners."
The community is invited to come out and enjoy the live competition.
"We want people to be in the audience so they can enjoy the show," said Dance. "We will be following social distancing guidelines. But we want people to know they can come out and enjoy the live performance and the talent of these performers."
Up for grabs is bragging rights and $500.
The Teen Vocalist is open to Lincoln County residents who are 18 or younger. Auditions took place June 10-13.
"The Teen Vocalist provides an opportunity for young vocalists to showcase their talent, gain some experience and exposure and win some money," said Dance. "It also provides a fun community event. We are excited about this year's event and the incredible talent that Lincoln County musicians have."
The eight contestants in the 2020 Teen Vocalist competition include:
• Emma Graham – Afton
• Jacie Angell – Auburn
• Angel Sadler – Kemmerer
• Ki Simkins – Afton
• Janelle Sawaya – Kemmerer
• Allie Jack – Osmond
• Paul Jardine – Grover
• Duncan Elder – Thayne
The 2020 Teen Vocalist competition is title sponsored by Randy Thompson Insurance.

Skyview Lanes and Cineplex is sponsoring the competition's $500 winner's cash prize.
Brain and Body Chiropractic is sponsoring a $200 cash prize for the runner up.
"We appreciate the support of all the area businesses who make things like this possible," said Dance. "Our local business community really steps up and goes out of their way to help provide things like The Teen Vocalist. We could not put on events like this without their help and support."
Judges for the 2020 Teen Vocalist competition will be Shelby Thatcher of Kemmerer; Melissa Dickey of Pocatello; and SVI's Dahl Erickson.
For more information visit thevocalistusa.com.
Tagged:
Teen Vocalist
The Vocalist