Teen Vocalist Finalists take the stage to compete this Saturday night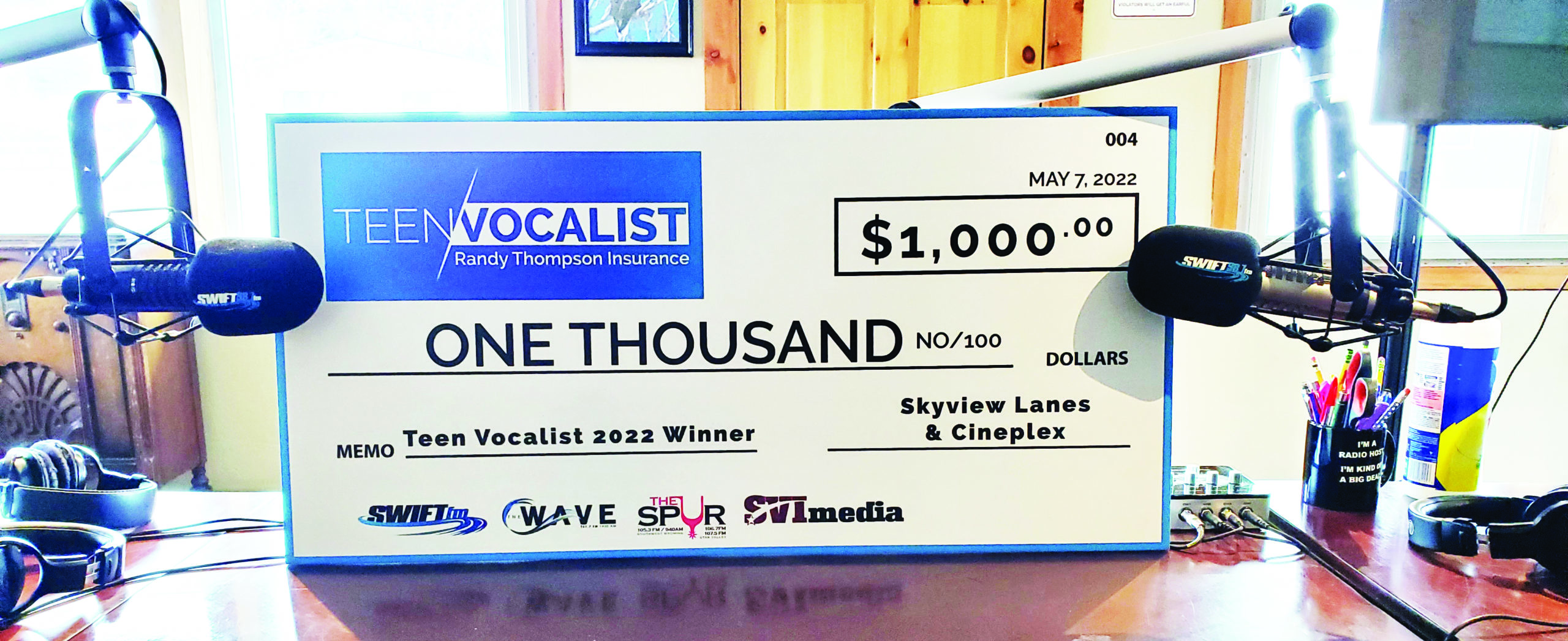 • Only in-person audience members can vote for the 2022 Teen Vocalist Champion.
Fans of youth performers and The Vocalist concert series will want to be in attendance this Saturday, May 7, at 7 p.m. in the Star Valley High School Auditorium for the Teen Vocalist singing competition.
Teen Vocalist is sponsored by Randy Thompson State Farm Insurance and broadcast live at SVINews.com, where fans can view the entire concert free of charge. However, only those in attendance at the high school will be able to vote for their favorite contestant. The video audience will not be able to vote.
Eight contestants have been chosen by a selection committee from a cappella auditions submitted online. Contestants were selected based only on the audition they submitted.
Last year's winner, Ki Simkins, has told SVI News that her experience with the competition was well worth her efforts to prepare. "This was an awesome experience that has given me lots of opportunities to sing and has really helped build my confidence." It was not the first time she had taken the stage with the concert series, but it paid off.
Judges for this contest include Erik Dalton, winner of the 2021 Vocalist competition, Kayleen Anderson, an iconic figure in Star Valley's history of performing arts, and Boone Hodges, a well-known and well- respected member of the community who brings a layman's perspective to the judging platform.
Saturday's concert will proceed with each of the eight contestants performing in the opening round. After each performance on stage, judges will provide brief feedback and score the performance. After all contestants have sung, four contestants will be selected by judge and audience vote to advance to the final round. Votes from the judges will constitute 75 percent of the vote with the audience vote, by text, weighing in at 25 percent.
In the second round, the four finalists have a second opportunity to garner votes by singing a second song to earn final votes from the judges and in-house audience, by the same method. The contestant with the highest percentage of votes walks away with the title and $1000, provided by Skyview Lanes and Cineplex.
In addition to performances from the eight contestants, fans can expect to enjoy performances by Dalton and Simkins. SVI Media, who puts on The Vocalist each year, will also announce the 2022 Vocalist celebrity judge at the event.
Fans can visit TheVocalistUSA.com to learn more about this year's Teen Vocalist contestants and hear interviews with each one. All eight contestants, their age and the town they live in, were also featured on last week's two-page poster in Section A of the Star Valley Independent.
"Thank you to all our community and business sponsors who make Teen Vocalist possible. It's great to see so much support for the youth in our community," commented Duke Dance of SVI. "I hope the community shows up to support these teen contestants, either in person or via SVI's video broadcast. We have eight incredible young singers who are putting nerves and fears aside to step out on stage and perform. I would like to see a full house of support."
Youth ages birth to 18 are welcome to the concert in the auditorium free of charge. Individuals 19 and older are ticketed at $5 each to cover the costs of renting the venue. (Reminder note: The broadcast from SVINews.com is free of charge, but viewers are unable to vote from home.)
Let us know what you think!
Tagged:
Boone Hodges
Erik Dalton
Kayleen Anderson
Ki Simkins
Teen Vocalist
The Vocalist Series