TerraPower CEO says company is hopeful to break ground on construction in the fall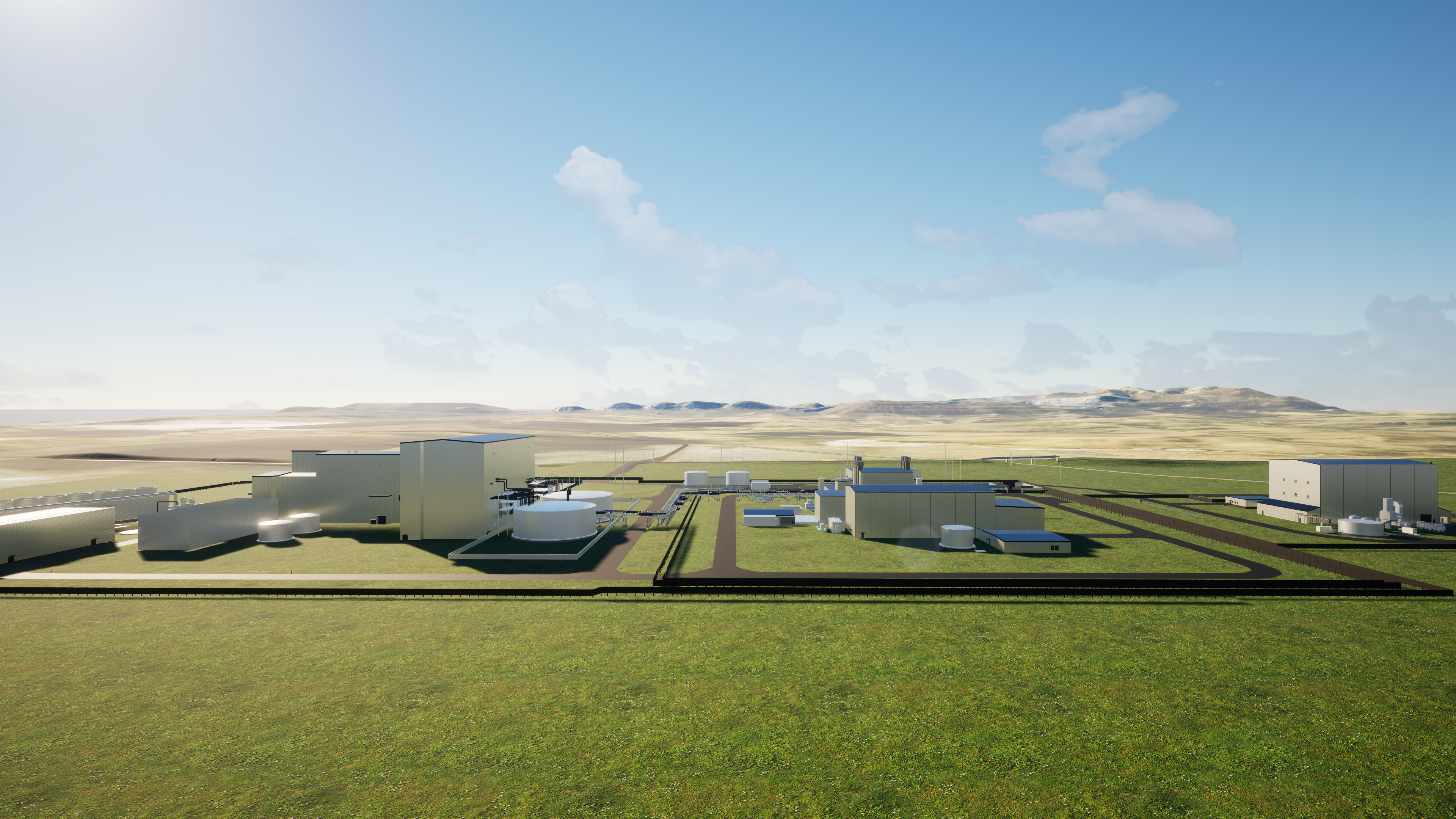 TerraPower CEO Chris Levesque says the company is hopeful to break ground on construction for the test and fill facility in the fall.
He says they were hoping to start in the summer but hold ups from regulations with the Department of Energy has delayed it. He says nuclear is a heavily regulated industry.
"The Department of Energy (DOE) says we needed to follow a law that's called National Environmental Policy Act (NEPA)," Levesque said. "Which wasn't supposed to apply to the test and fill facility early on, but they decided it should."
He says the test facility is for testing hardware that will pump liquid sodium which will serve as the coolant for the reactors at the power plant. He says NEPA is causing some delays with that, but he has been working with government officials to try and come up with solutions. He says they need the DOE to complete their environmental assessment in time before winter.
"If we don't start by fall," Levesque said. "There's a good chance we'd have to wait until spring to break ground."
He says the DOE is making their best efforts to complete that assessment. He also wants the public to know that if construction is delayed until spring 2024 that doesn't affect the current timeline of 2030 for the Natrium reactor.
"It wasn't kind of a critical item," Levesque said. "The main reason we wanted to start, in fact, was just to the people of Kemmerer that we're moving."
TerraPower has also been looking to build five more Natrium reactors in the mountain west, or Rocky Mountain Power region, as well. The CEO says they are working closely with Pacificorp to have these five come online by 2035. He says they hope to have even more, but these areas are the best place to get started.
"We do have some coal plants that are scheduled for retirement," Levesque said. "There's a need for that power that runs 24/7."
He says the nice thing about the technology they are implementing is it can change its power fast compared to other plants. This means it can work well with wind.
"When the wind goes down," Levesque said. "We can ramp up the Natrium power."
He says a couple of months ago Pacificorp published their Integrated Resource Plan (IRP). In it the company is already planning for at least three locations for the Natrium technology. He says the IRP is initially thinking in Wyoming and Utah.
"It's not super prescriptive on the where yet," Levesque said. "I'd say that's mainly a Pacificorp decision because they have their current units that are running…but you'd expect those locations to become more defined in the coming months."
He says the process to identify Kemmerer with location studies and public outreach will likely be the same for the next communities to have these units installed. It will also come down to how receptive are the people of these places to having units built as well.
Let us know what you think!
Tagged:
Chris Levesque
Department of Commerce
Integrated Resource Plan
Kemmerer Decarbonization Works
Natrium Advanced Nuclear Power Plant
PacifiCorp
Rocky Mountain Power
TerraPower