Uinta County has the third-highest COVID count in Wyoming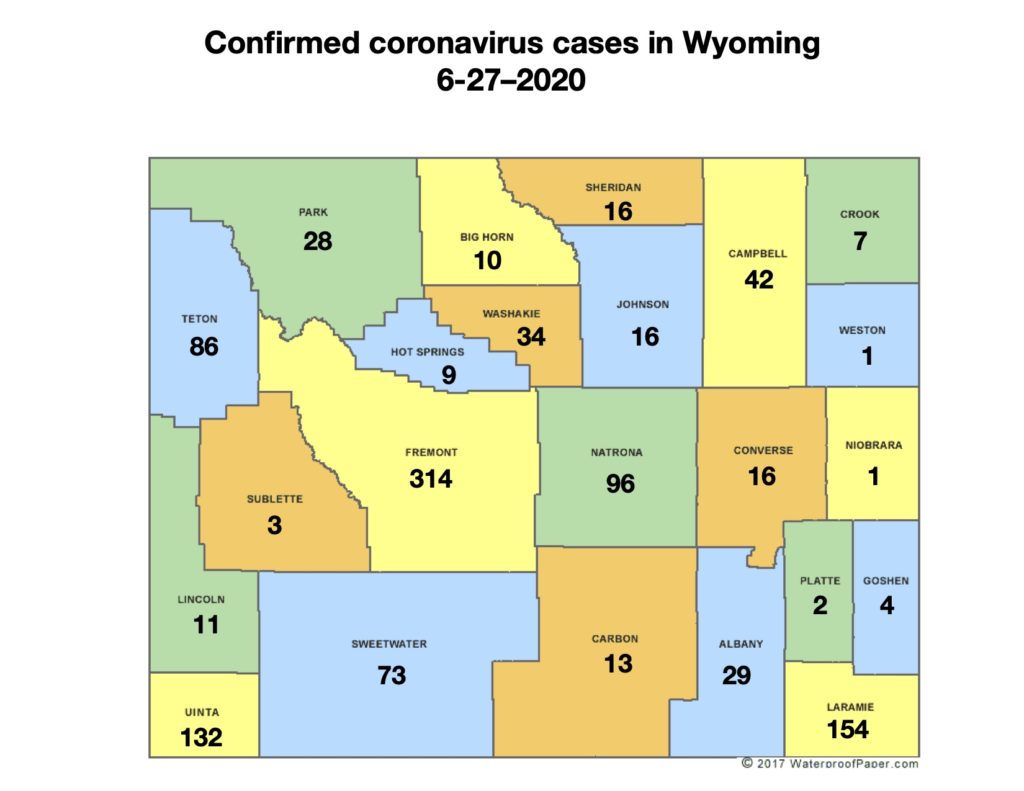 Uinta County now has had more confirmed cases of COVID-19 than Teton County despite the latter jumping out as one of the most infected counties in March and April.
Since then Teton County's numbers have tapered and stalled (86 while Uinta (132) has seen their rate spike due to behavior not consistent with the current CDC guidelines.
Lincoln County sits at 15 recoveries overall.  There have been 11 confirmed cases in the county and six probable cases.
Fremont County continues to lead the state in number with 318 confirmed cases but also leads the state with 283 recoveries.
As of June 27, there have been 20 deaths attributed to the COVID-19 outbreak in Wyoming.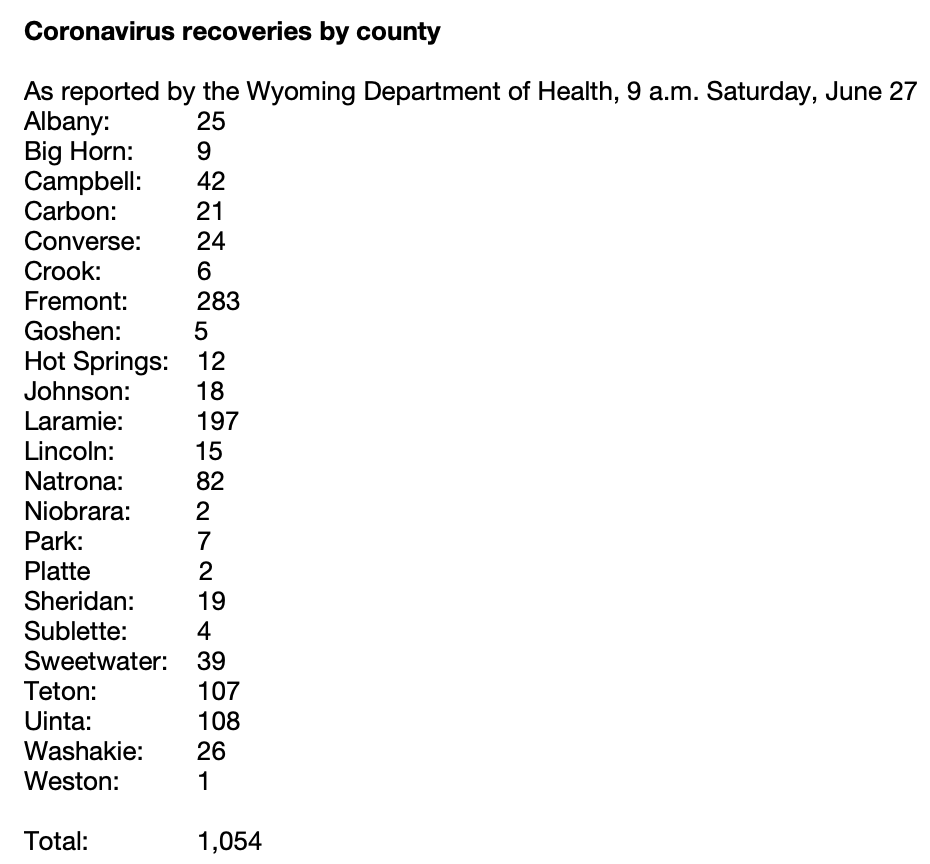 The vast majority of cases in Wyoming have recovered, although 20 people have died as a connection to the virus.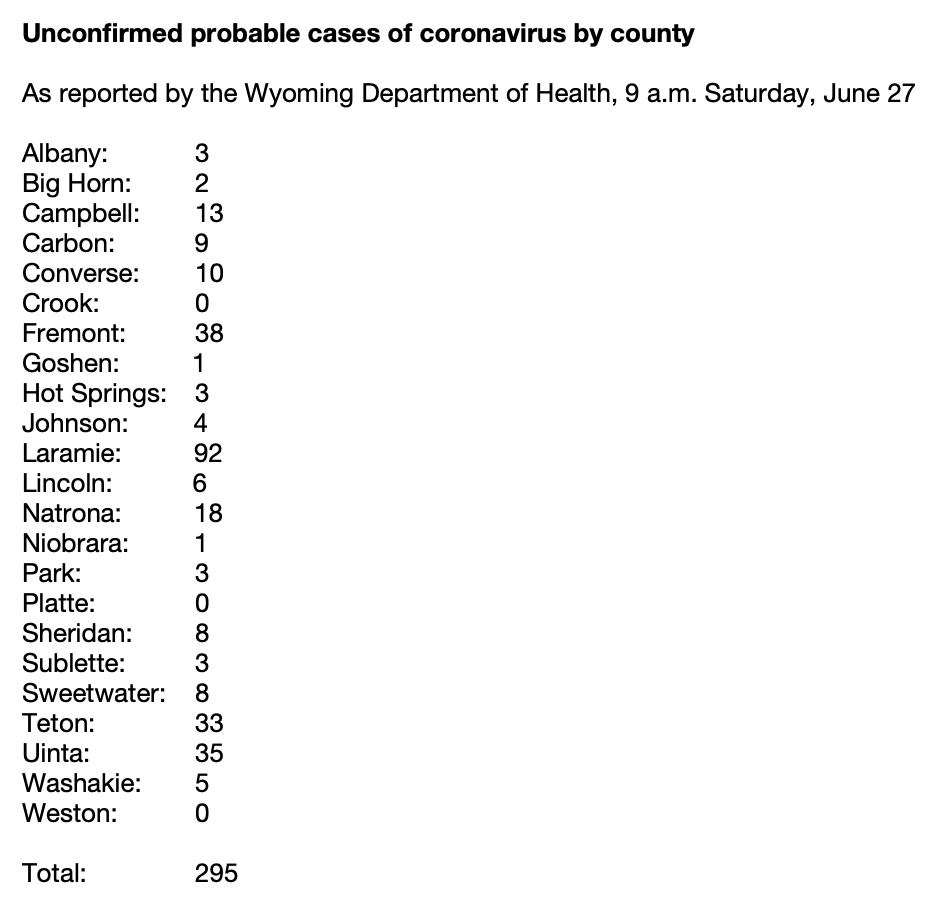 Probable cases identified as people who had direct contact with a person with a confirmed case of coronavirus and who is showing symptoms of the disease but has not been tested.