UW's Burman stresses safety "gold standard" as Cowboys aim for September 5 start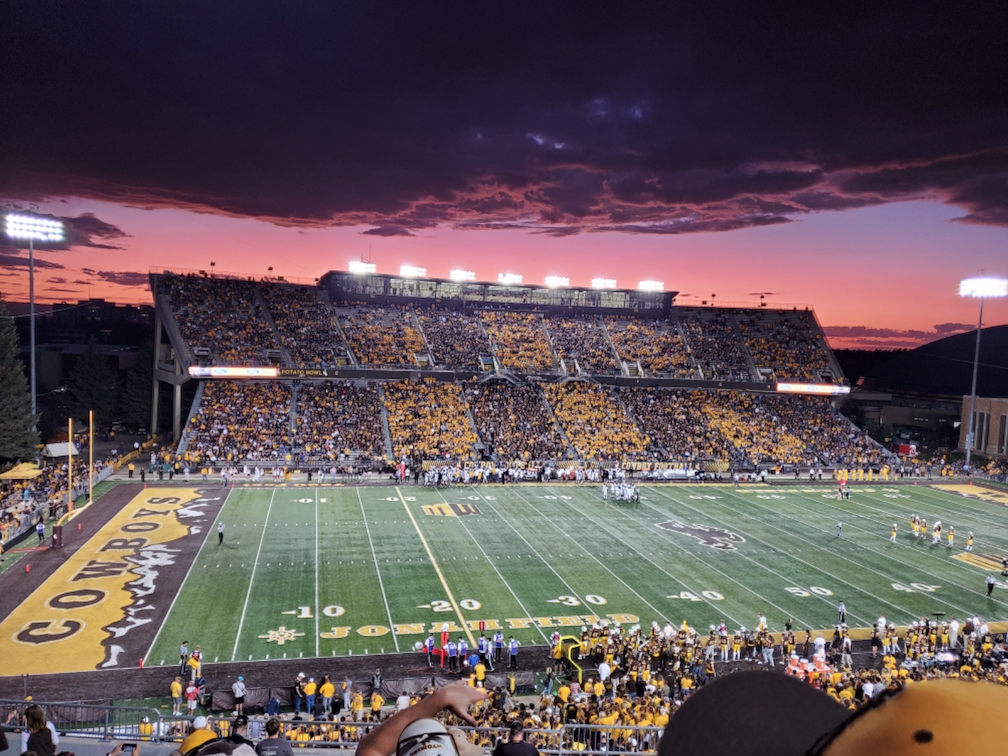 ————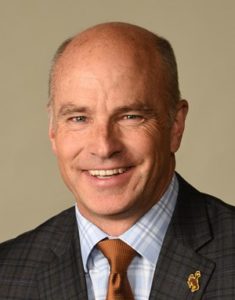 By the time the Weber State Wildcats come to Laramie to help the Cowboys kick off the 2020 college football season, there will have been hundreds of days of quarantines, thousands of COVID-19 nasal swabs and countless hours of prepping for contingencies. University of Wyoming Athletics Director, Tom Burman, spoke with SVI as part of the Weekday Wakeup and the biggest question was will there be a football season?
"I would say yes," Burman stated. "But I would also throw a caveat in there that things are not going as well as we were hoping they would be. It's more about the number of COVID cases in other states. There are multiple scenarios that we work on for several hours every day. It will be a little different. We can't just pack people into War Memorial Stadium but we feel like we'll have a really good atmosphere but we need people to wear masks and that's not something that some Wyoming people are doing. I think Wyoming football could help the morale of the state right now."
The other side of that discussion revolves around traveling to other states to support the Pokes. Burman feels that will be a much more difficult thing to accomplish in 2020.
"[It's going to be] pretty limited," he responded. "I think most schools are still discussing various options. Just to grab an example, when we play [at] Nevada we're not going to get very many tickets. They may not even sell single-game tickets. Most schools are taking the same approach we are. We will make sure we have a location for our season-ticket holders. There will be fewer students and we might sell an additional thousand tickets. It's not going to be easy to follow the Cowboys this year unfortunately. But if we can have football I think we are going to have a really really good football team."

Burman was the first AD in the nation to take a voluntary pay cut due to the impact of COVID-19. He did so on April 4, turning ten-percent of his salary back to the school. Based on his current pay this will be approximately $30,000. In addition, Coach Craig Bohl and his wife Leia donated $100,000 to the university to help pay for the cost of additional scholarships for those athletes who lost their 2020 campaign but wished to return in 2021.
"Two things I would say," Burman replied. "This is my university. I'm a Wyoming guy and I grew up here and it means more to me. If I was at Kansas State, I don't know if I would have been the first. We are hit with a few factors. We have the COVID impacts which are immense. We didn't have a NCAA Tournament so that's $1.1 million gone. Never coming back. There will also be less revenue this Fall. Even if we opened up the whole stadium there will be some that just sit this one out and I don't blame them. Finally this is may be the worst energy collapse in the history of the state. This will trickle down to intercollegiate athletics. I just spoke with coach Bohl and we felt like it was the right thing to do. "
Football players and basketball players for both mens and womens teams have been on campus since early June. All of which have gone through a required 14-day quarantine and multiple nasal swabs.
"There is a seven-phase process," Burman explained. Amazingly we've tested 225 and they are all clean so far. The athletes can have strength and conditioning with the staff with social distancing and we limit the number in the weight room and on the field. We don't feed them together anymore. We provide the meal and they pick it up and take it home."
Another thing Burman made clear is that the athletes are on an island on the Great Plains.
"They understand they are limited and that if they are here, They are not leaving," he said. "If they do, then it starts all over again. It's something we gotta do because we gotta play and it's really important to all of our student-athletes that we play football this Fall."
Burman also stated that it will impact all fans and supporters as things move forward. Whether that be inconveniences, cancellations or increased costs for things as testing supplies pile up.
"We've just go to try and get to September 5," he said. "There will be a common protocol for testing. So when Weber State comes to Laramie on September 5, they will have to have followed that protocol just like we are."
The Utah Utes are scheduled to be in Laramie on September 19.
"I'm hopefully we have those first two games as scheduled," Burman added. "It's not cheap. It's expensive. But I told our guys, lets find out what the gold-standard is and go that direction and then figure out how to pay for it later if we have to."
The fact that the Cowboys return the bulk of their players from a nine-win team is not lost on Burman.
"We are positioned for one of our best years ever," he continued. "Coach Bohl said this is the best football team we've had since he's been here. We have most of our guys back on the offensive and defensive lines. We have two young men at quarterback that are going to perform. We are positioned really well and we have the best home schedule in decades so there are some exciting things there. Our volleyball team was second last year; they've got to find a way to get past CSU but we are doing really well. Coach Linder has come in and re-energized the basketball program."

The home schedule features five programs who played in bowl games last season and an FCS opponent that advanced to the semifinals. The Cowboys will be looking to win a so-called "Power-5" game for the second consecutive season after defeating Missouri last September and hosting the Utes this season.
"[The Utah game] came together mainly because of need," Burman said. "Part of our job in athletic administration is building relationships. Finally the Utes agreed to it and I think it's great for Western Wyoming and great for the state. A lot of people don't like Kyle Whittingham dating back to the Joe Glenn incident, but I have a great deal of respect for him and we're fired up to have a series with them."
*Editors Note: The "Joe Glenn Incident" refers to the game in Salt Lake City in 2007 when the Utes, leading 43-0, opted for an on-side kick. Wyoming coach Joe Glenn then flipped the bird to the Utah sideline. Glenn was reprimanded by the Mountain West Conference and Whittingham acknowledged it was a "bad decision." Earlier that week Glenn had guaranteed a victory. The Utes won 50-0.
Tagged:
Tom Burman
Wyoming Coronavirus protocols
Wyoming Cowboys football