(Video) Bear Lake Basketball @ Flaming Gorge Classic
The Bear Lake Basketball teams will be in action in Wyoming as they play in the Flaming Gorge Classic on Thursday, Friday and Saturday.
The girls will be at Green River High School with a scheduled 6 p.m. tip-off.
The boys will face off against Thunder Basin High School in a game played at Lincoln Middle School in Green River.
Join Jared and Lisa Hillier (@lisathewave) and the SVI-4 crew for video coverage and also for audio coverage on The Wave.
Find the full schedule below.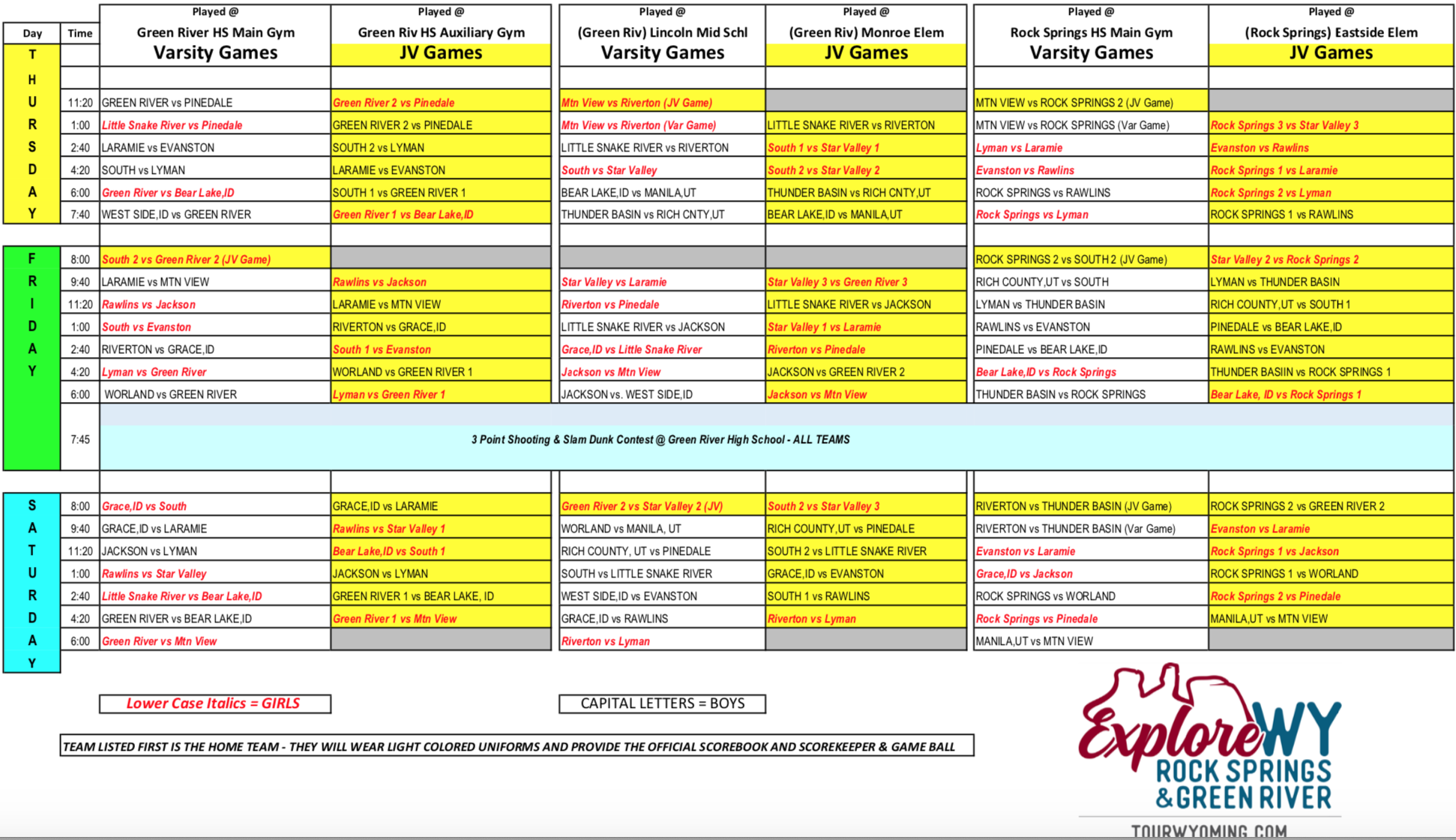 Let us know what you think!
Tagged:
Bear Lake Bears basketball
Flaming Gorge Classic Tournament