(Video) – Bear Lake Bears Football @ Firth Cougars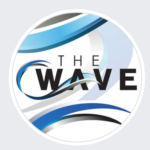 The Bear Lake Bears will be trying to extend their season as they face off against the Firth Cougars on Friday afternoon for a 3 p.m. kickoff.
The Cougars defeated the Bears 40-19 during the regular season in their previous meeting.
Join Jared and Lisa Hillier (@lisathewave) and the SVI-4 Crew as they bring you the action from Firth High School!
Tagged:
Bear Lake Bears Football
Firth Cougars
SVI Media
SVI-4