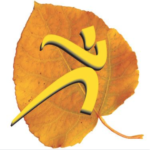 On paper Star Valley (1-5)(0-2) and Cody (5-0)(2-0) are heading in different directions but the two schools have decided the last six Wyoming 3A state championships so it should be a battle in Afton for SVHS Homecoming on Friday.
Star Valley is coming off a tough 28-6 road loss in Powell while Cody routed the Evanston Red Devils 61-14 on the Park County field.
Join Duke Dance (@Duke_Dance) and Dahl Erickson (@DahlErickson) and the SVI crew as they bring you multi-camera, high-definition coverage of the Braves and Broncs as the final month of the regular season winds down.
The Aspen Physical Therapy Countdown to Kick-off begins at 4:25 p.m. and includes a full pre-game of exclusive segments that will prep you for the game that you won't find anywhere else.

• Turnovers doom Braves' chances in Powell
At the end of the first quarter, the game was scoreless but the Braves were running the ball well against a stiff Powell defense and stood on the Panther 33-yard line.
By halftime, Star Valley was down 14-0 and the Panthers were to receive the ball to start the third quarter.
The difference? Three second-quarter turnovers.
Much like the other losses this season, Star Valley appears to have the makings of a good team but continues to struggle to keep possession of the football. It's something the staff will look at this week.
"We'll continue to emphasize taking care of the football," responded head coach McKay Young. "We already spend a lot of time doing that so it's disappointing that it continues to be a problem his year."
Star Valley threw an interception and more uncharacteristically lost a pair of fumbles that led to 14 Powell points as Landon Lengfelder hit Braily Gann on a 48-yard touchdown bomb and ran in another from the one-yard line.
In addition to the turnovers, untimely penalties have dogged the Braves with inconsistent field position this season.
"We continue to hurt ourselves with penalties especially on special teams and things of that nature," Young added. "We've just got to get out of our own way. Winning football games is hard enough without making it hard on yourself."
Powell took that 14-0 lead and added to it as they burned through half of the third quarter before punching in their third touchdown of the game.
Down 21-0 the Braves finally were able to cap off a drive with a 21-yard touchdown pass from Brant Nelson to Tristan Kleeman who finished with six catches for 85 yards. On the ground, Lane Oesch had his best game to date with 125 yard on 23 carries.
Powell saw Kadden Abraham return to action with a pair of second-half rushing touchdowns.

The loss dropped the Braves to (1-5)(0-2) overall as they host the Cody Broncs (5-0)(2-0). On paper, not many outside of Lincoln County will be giving the Braves much support, but Star Valley continues to be a team with a lot of good pieces still looking to put them together.
"I think they are still confident," Young said of his team. "The goal is still in reach. Cody is a good football team. Winning and losing becomes a habit so we've gotta fight that right now."
The Broncs blanked Powell 14-0 two weeks ago and then buried the Evanston Red Devils this past weekend, 61-14.
"They have a lot of team speed and they're gonna try and get to the edge, Young continued. "Their quarterback is confident and throwing well. They aren't as big but they are salty, especially defensively; they are not letting teams run the ball."
Young pointed out that for the better part of the last decade the 3A state championship has gone through Star Valley or Cody.
"They always present a challenge," he said. "They are our rival. As far as 3A Football I think Star Valley / Cody has meant a lot over the last decade. It's a big one with some history."
•Recapping the Rivalry
Cody Broncs
First Game: 1957
Overall Series: Star Valley leads 24-10
In Afton: Star Valley leads 11-7
Last Game: Braves won 20-7 in Cody (2019)
Trends: Braves have won the last three meetings and 6 of the last 8.
Star Valley Braves: 6
Powell Panthers: 28
Passing
Brant Nelson 16 of 25 133 yds TD/2Int
Rushing
Lane Oesch 23 for 125 yds
Brant Nelson 6 for 1 yd
Winston Green 1 for 1 yd
Chase Stewart 1 for -2 yds
Receiving
Winston Green 8 for 33 yds
Tristan Kleeman 6 for 85 yds TD
Lane Oesch 1 for 9 yds
Zac Patterson 1 for 6 yds
Total Yards
Star Valley: 125 Rush, 133 Pass, 258 Total
Powell: 158 Rush, 152 Pass, 310 Total
Tagged:
Cody Broncs
Evanston Red Devils
Powell Panthers
Star Valley Braves football
SVI Media