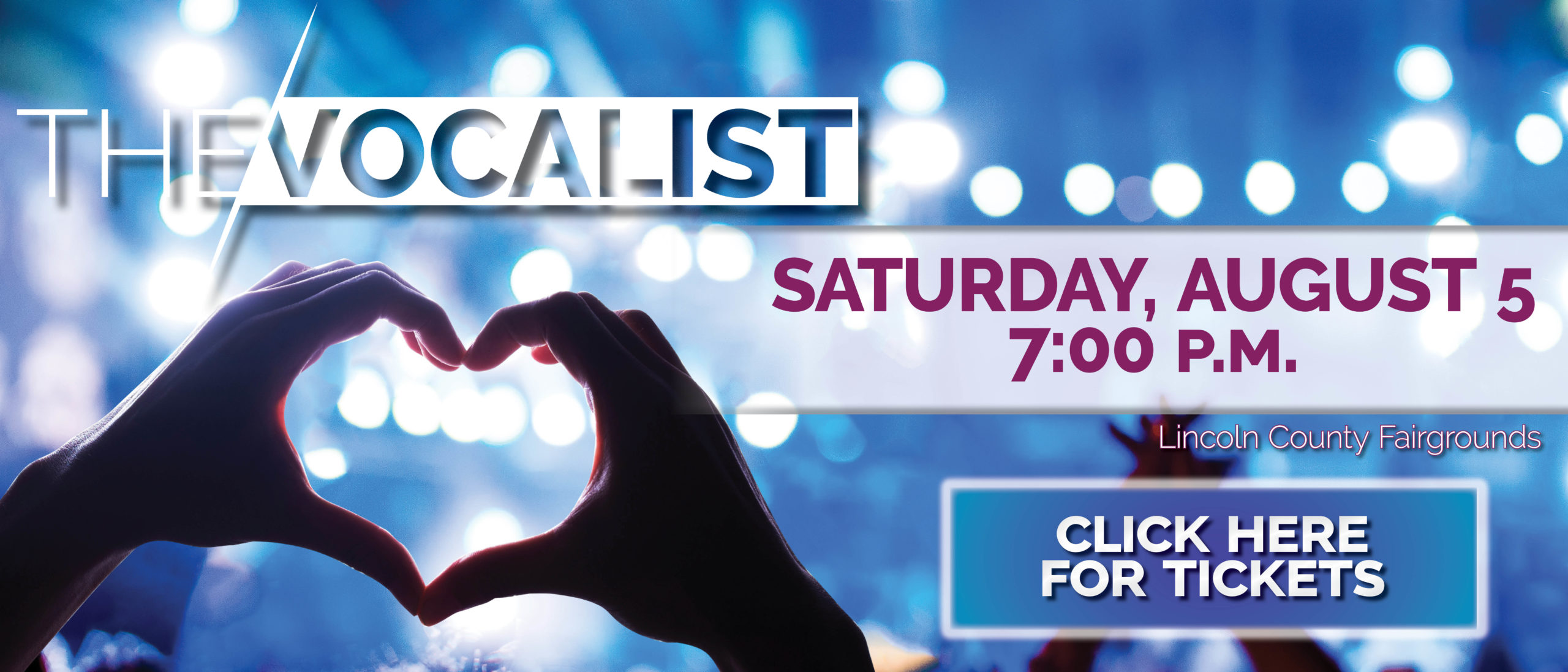 Eight amazing contestants will be competing for $10,000 as the 2023 version of The Vocalist is scheduled to take place Saturday August 5 to help kick off the Lincoln County Fair.
For the full details on this week's competition, including contestant interviews and bios, judge information, voting details and more, click here.
This year's celebrity guest judge is country musician Chris Petersen who will be bringing his band and performing a mini-concert as part of the show. The school is scheduled to begin at 7 p.m. and both those in attendance and those viewing online will be eligible to vote for the winner. Instructions on how to vote will take place during the show.
Learn more about the contestants at TheVocalistUSA.com and buy your tickets at LincolnCountyFair.info.
Let us know what you think!