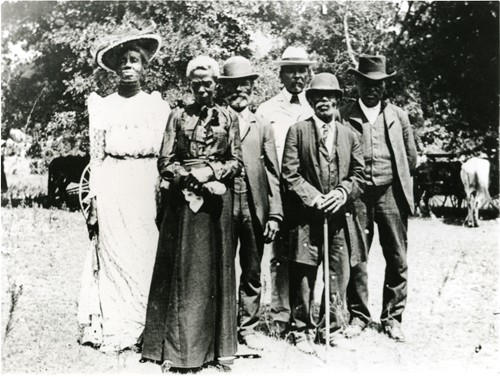 By Kathryn Palmer
Wyoming Tribune Eagle
Via- Wyoming News Exchange
CHEYENNE — Two local anti-racist community activists started a petition Monday to make Juneteenth a state holiday in Wyoming.
Within hours, dozens of people had shared and signed it. Juneteenth, or June 19, commemorates the day in 1865 when enslaved Black people in Texas first learned of their emancipation, and has been widely celebrated in other states since then.
"This false belief that Wyoming is a white ethnic state plays a key role in furthering disparities across health, employment and education. If we just say only one kind of person is here, you don't have to do the work of checking in on others," said Ambreia Meadows-Fernandez, one of the activists who started the petition.
As a Black woman, she is a part of the approximately 7.4% of Wyomingites who do not identify as non-Hispanic white, according to the U.S. Census.
"Acknowledgement and observance of the existence of Juneteenth would say to Wyomingites and the nation that Wyoming is much more diverse and is in actual pursuit of its title of the Equality State, instead of just saying it on paper," she said, recalling years of experiencing anti-Black racism in Wyoming.
That's why Meadows-Fernandez and Jalissa Fletcher, the other Cheyenne activist who started the petition, were surprised to learn that the Wyoming Legislature voted to make Juneteenth a state holiday in 2003.
"Yet, only a handful of people in Wyoming are aware of Juneteenth's existence," said Fletcher, who was horrified to encounter so many Confederate flags, among other forms of racism, when she moved to Cheyenne in 2018.

Fletcher, who grew up in Georgia, where Juneteenth is widely celebrated, said it's "a big part of my heritage." But in Wyoming, that heritage is not so well-known.
For instance, at a small informal Juneteenth rally held at the state Capitol last Friday, several white people in attendance revealed they only just learned about the emancipation holiday, but were interested to know more.
Fletcher, who has participated in past celebrations hosted by the Cheyenne chapter of the NAACP, said she never "would have assumed Wyoming would acknowledge Juneteenth at all – let alone observe it" because of how few people in the community know about it.
"There is a specific difference between acknowledging and observing something," she said.
The lack of awareness could be because the Juneteenth legislation on the books now states that it does not "authorize public schools, business or state and local government offices to close."
Juneteenth is not listed on the Wyoming Secretary of State's website as an official state holiday, which are paid days off for most government employees. In order to change that, the Legislature would have to approve changes to state statute.
As of 2020, 47 out of 50 states recognize Juneteenth in some form, but only a handful take the day off, and it is not recognized as a federal holiday. A recent wave of national protests – including several in Wyoming – over the police killing of George Floyd, an unarmed Black man, in Minneapolis has pushed a national conversation on systemic racism.
Tyler Cessor, a community activist who grew up in Cheyenne, said he has no memory of the state actively celebrating Juneteenth. He signed the petition because he'd like to see the same fanfare the state has exhibited for commemorating women's suffrage done for Juneteenth.
"I lived in Minneapolis in the same neighborhood where George Floyd was murdered. It takes moments like that for us to acknowledge where we are on Black equity in our society, instead of making it an ongoing conversation," Cessor said. "We're missing out on an opportunity to talk about racial inequity not because another Black person has died, but because of something more positive," like a statewide annual Juneteenth celebration.
Jennifer Shoback, who describes herself as a concerned citizen living in Casper, said she's in support of putting more gusto behind Wyoming's Juneteenth holiday, too. Like Cessor, she can't recall a time when people outside of the Black community have celebrated Juneteenth in Wyoming.
But she thinks that if the state spearheaded greater public acknowledgement and discussion of the holiday, it would be one step closer to creating an inclusive Wyoming, which right now she says doesn't always feel safe to her.
"There's been a lot of times I myself haven't felt safe. Just going to stores and being watched. It's scary. It's sad. It's something every person of color experiences," Shoback said. "I would just like to see people making an effort to understand the meaning behind Juneteenth, and to understand a culture they're not used to."
In light of discovering that Juneteenth technically already is a state holiday in Wyoming, Fletcher and Meadows-Fernandez have removed the petition – for now.
"We still stand firmly behind what we said, we are just reviewing the semantics, like what does it mean to be an official state holiday versus a day of acknowledgement," Meadows-Fernandez said.
"You would think that after 17 years, when this was written into law, we would have made the progress to reflect positively on how far we've come on improving racial equity. Instead, we're just now having those conversations. The bill, as it was written, is a reminder that the work continues."
Tagged:
Wyoming Juneteenth Holiday