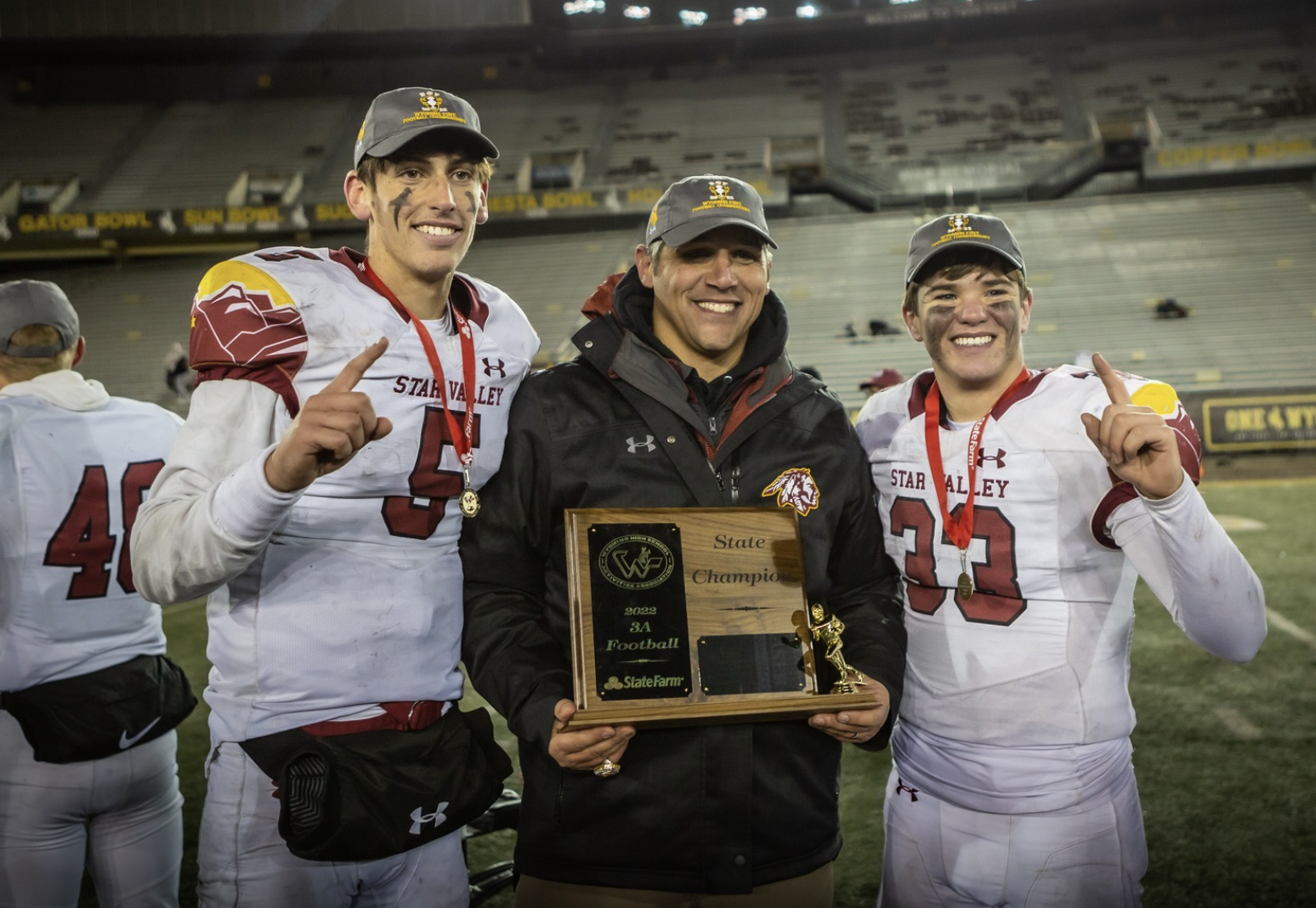 The Wyoming Shrine Bowl has raised and donated hundreds of thousands of dollars to the Shriners Hospital in Salt Lake City over the past five decades. The hospital serves children with serious health challenges regardless of their ability to pay.
This year's game is special because it is the 50th anniversary and when it kicks off on June 10, at Kelly Walsh High School, the event will have a Star Valley flavor.
SVHS Head Football Coach, McKay Young, is helming the Wyoming South squad for the second time. Among his assistants will be Ballard Johnson, who played in the first Shrine Bowl contest, and Tyrel Clove.
The South will be filled with All-State Star Valley selections including Derek Astle, Brandon Beck, Jacob Hodges, Taft McClure and Chase Stewart. All five were instrumental in helping the Braves to the Wyoming 3A State title this past Fall in Laramie at War Memorial Stadium.
Other Southwest Wyoming graduating seniors who have been selected at this time include Jesus Bencomo and Landon Walker of Cokeville, McKoy Smith of Lyman and Braden Walker of Mountain View. Coach Cody Peacock of Lyman is also on the South staff.
In addition, Star Valley's Kylee Erickson will be the South Student Manager.
The North squad will be coached by Big Horn's Kirk McLaughlin.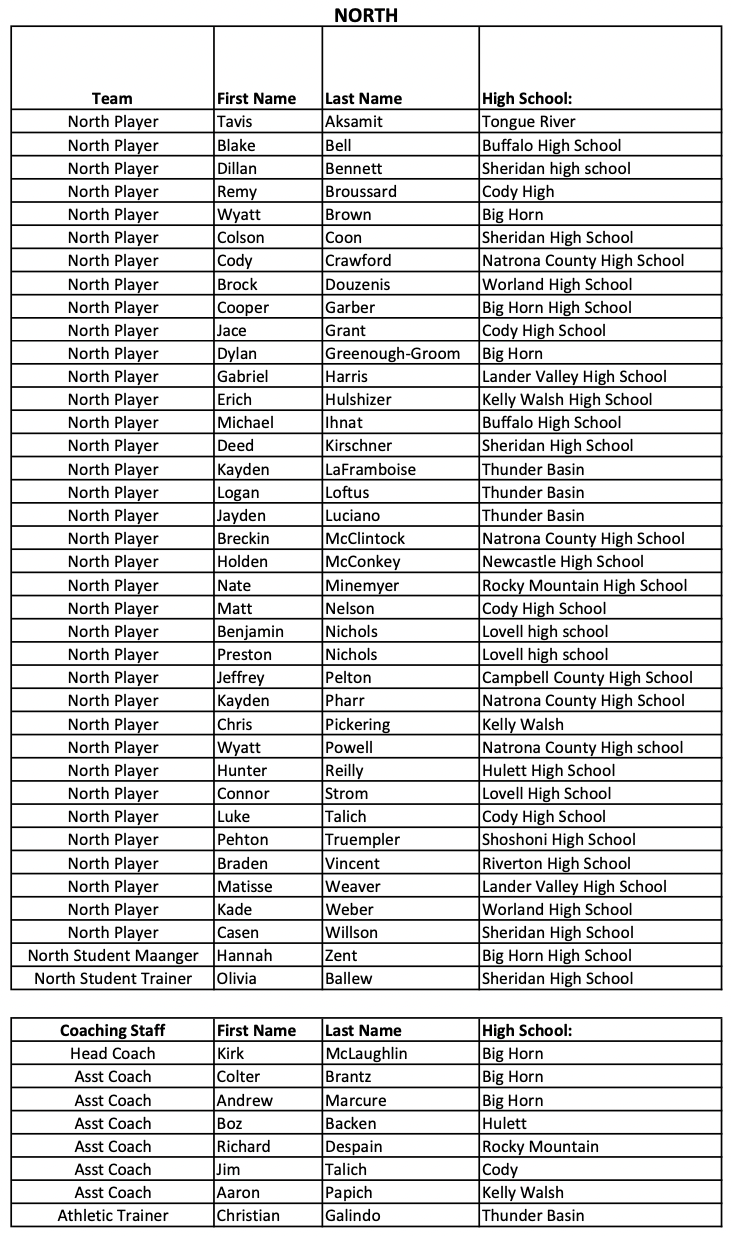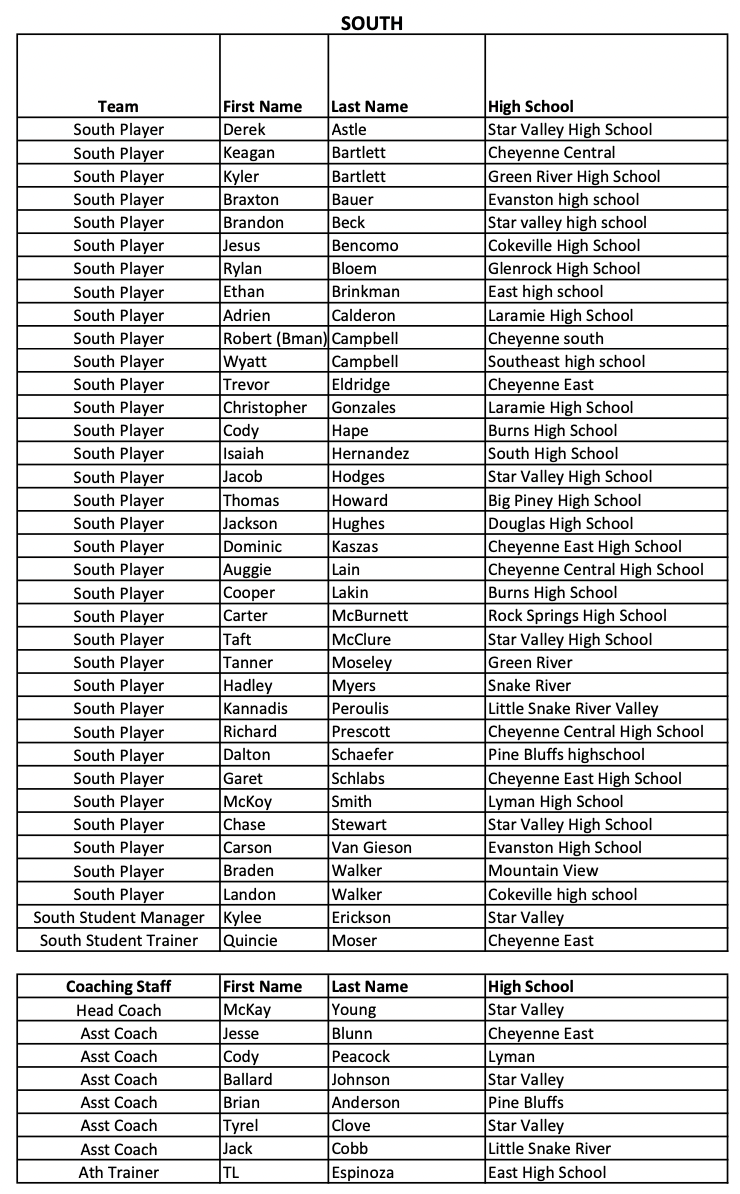 Let us know what you think!
Tagged:
Ballard Johnson
Braden Walker
Brandon Beck
Chase Stewart
Derek Astle
Jacob Hodges
Jesus Bencomo
Kelly Walsh High School
Landon Walker
McKay Young
McKoy Smith
Shriners Hospital Salt Lake City
Taft McClure
Tyrel Clove
Wyoming Shrine Bowl