Yellowstone National Park announces road opening schedule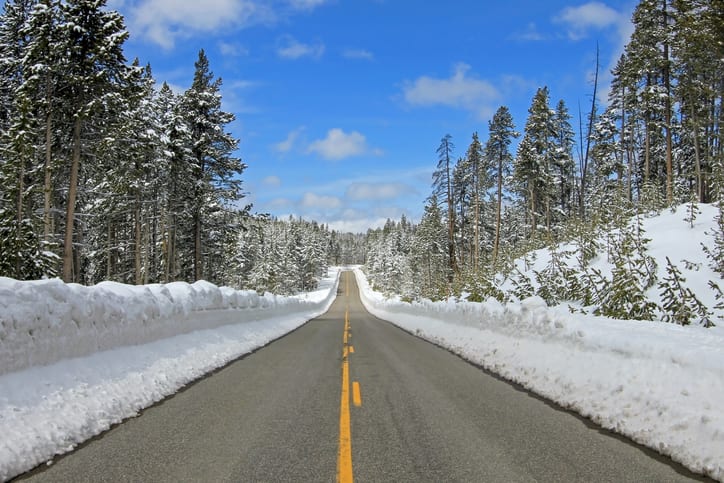 JACKSON (WNE) –  Roads in Yellowstone National Park's northwestern reaches are set to open April 15, though the south entrance will remain closed.
Four main roads will be open April 15, per the park's press release.
Three will be newly open for the season: those from the West Entrance to Old Faithful, from Mammoth Hot Springs to Old Faithful via Norris, from Norris to Canyon Village.
One is open year round: from the north entrance near Gardiner, Montana, to the northeast entrance near Cooke City, Montana.
Other roads in the park will open sequentially, according to Yellowstone National Park's website.

The roads from the East Entrance to Lake Village over Sylvan Pass and from Canyon Village to Lake Village are set to open May 6.
The road from Cooke City to the Chief Joseph Scenic Byway is scheduled to open May 11.
Three other main byways are then set to open May 13: those from the South Entrance to West Thumb, from Lake Village to West Thumb, from West Thumb to Old Faithful over Craig Pass, and from Tower Junction to Tower Fall
Then, on May 27, the roads from Tower Fall to Canyon Junction over Dunraven Pass, and the Beartooth Highway will open.
Fishing and boating seasons will begin May 28 and close Oct. 31.
Park roads are set close for the season at 12:01 a.m. Nov. 1.
Let us know what you think!
Tagged:
Chief Joseph Scenic Byway
Lake Village
Mammoth Hot Springs
Old Faithful
Sylvan Pass
Yellowstone National Park road openings