Canyon accident highlights what might be hectic season for area first-responders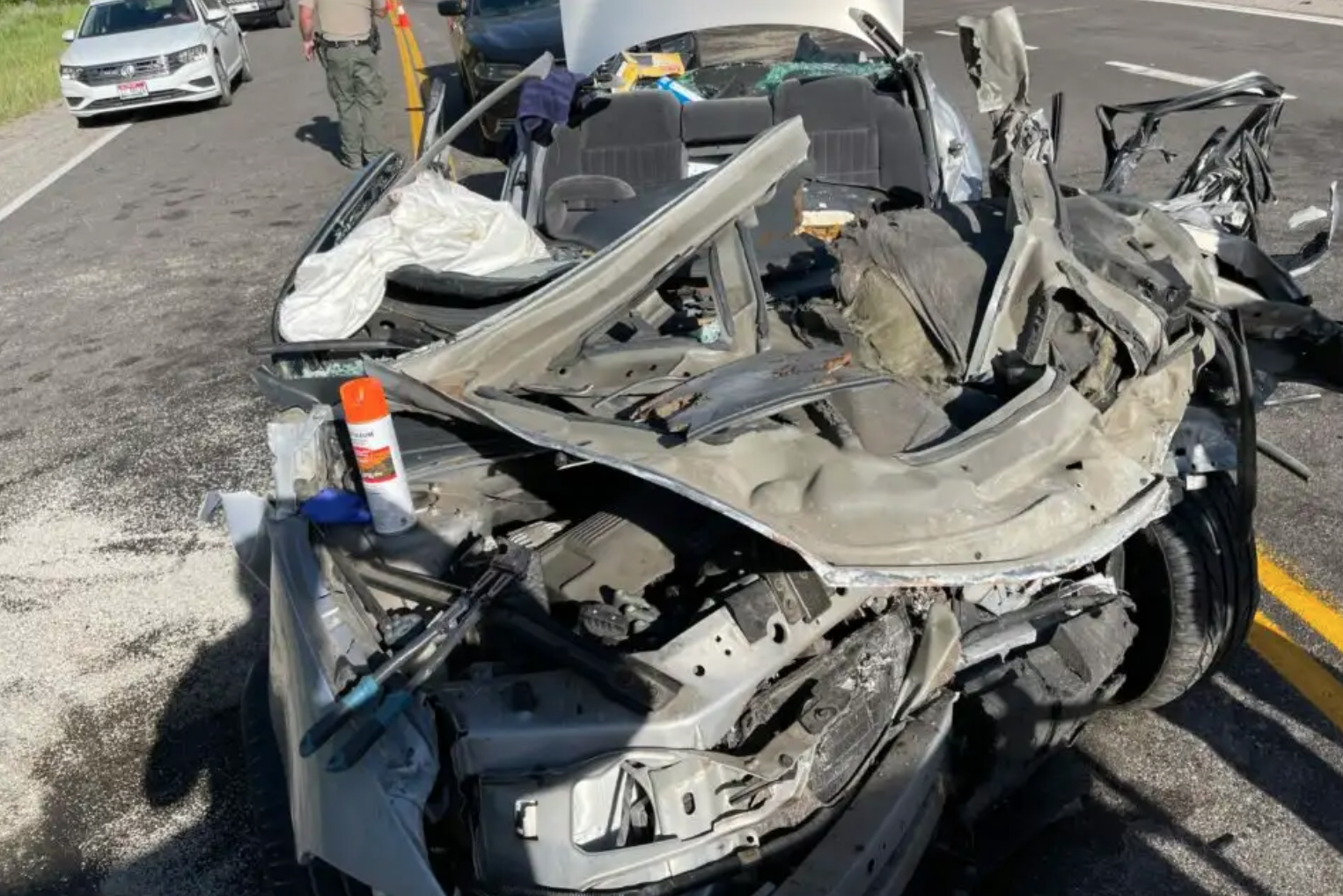 Ambulance crews from both Alpine and Afton worked together to respond to the scene of an accident in the Snake River Canyon on Wednesday evening that shut down traffic and stalled the busy highway for more than four hours.
According to Alpine Fire Chief, Mike Vogt, his crew was on another call when the crash was reported and Alpine paramedics jumped into the Afton ambulance.  Initial reports stated the wreck involved a semi-truck.
"It wasn't a semi-truck but it was a box truck," Vogt stated in an interview with SVI. [The driver] had run into the back of it and hit the back axle and then bounced up on his wheels."
According to Vogt, the car, a Pontiac sedan, sustained major damage.
"It took a while to extricate [the driver]," he said. "We had to take the roof off and pop the doors off and then push the dash back to get his legs free and get him on a backboard."
The driver reportedly sustained leg fractures, ankle fractures and possible internal injuries.
This incident is currently under investigation by the Wyoming Highway Patrol. Excessive speed is one potential factor.
The entire incident is unfortunately serving as a beginning of what might turn out to be an incredibly hectic summer for area EMT's and first responders. The canyon serves as a conduit for a large number of daily commuters between Star Valley and Jackson plus the addition of thousands of COVID-starved tourists are flowing into the area to visit Grand Teton and Yellowstone National Parks.
Add into that the heavy construction on the nine-mile stretch of road between Etna and Alpine and the conclusion may make for a difficult stretch for medics and firemen.
"There's already an increase of traffic from last year and then with the road construction, it condenses everybody," Vogt said. "June and July are our busiest times and then there is the wildland fire season starting so we're very concerned about that.
***Original Story***
Traffic was backed up in the Snake River Canyon following a serious accident. An alert was sent out by the Wyoming Department of Transportation (WYDOT) at 5:02 p.m. stating that a travel lane was blocked between Alpine Jct and Hoback Junction at milepost 124. Traffic was delayed as crews responded.
Lincoln County Dispatch told SVI News that the accident involved a car and semi and life flight was called in. The alert from WYDOT was canceled nearly four hours later at 8:45 p.m.
SVI News has contacted the Wyoming Highway Patrol and requested additional information. Details will be posted as they are released by authorities.

Let us know what you think!
Tagged:
Alpine Wyoming
Hoback Junction
Snake River Canyon
WYDOT