Erik Dalton wins 2021 Vocalist competition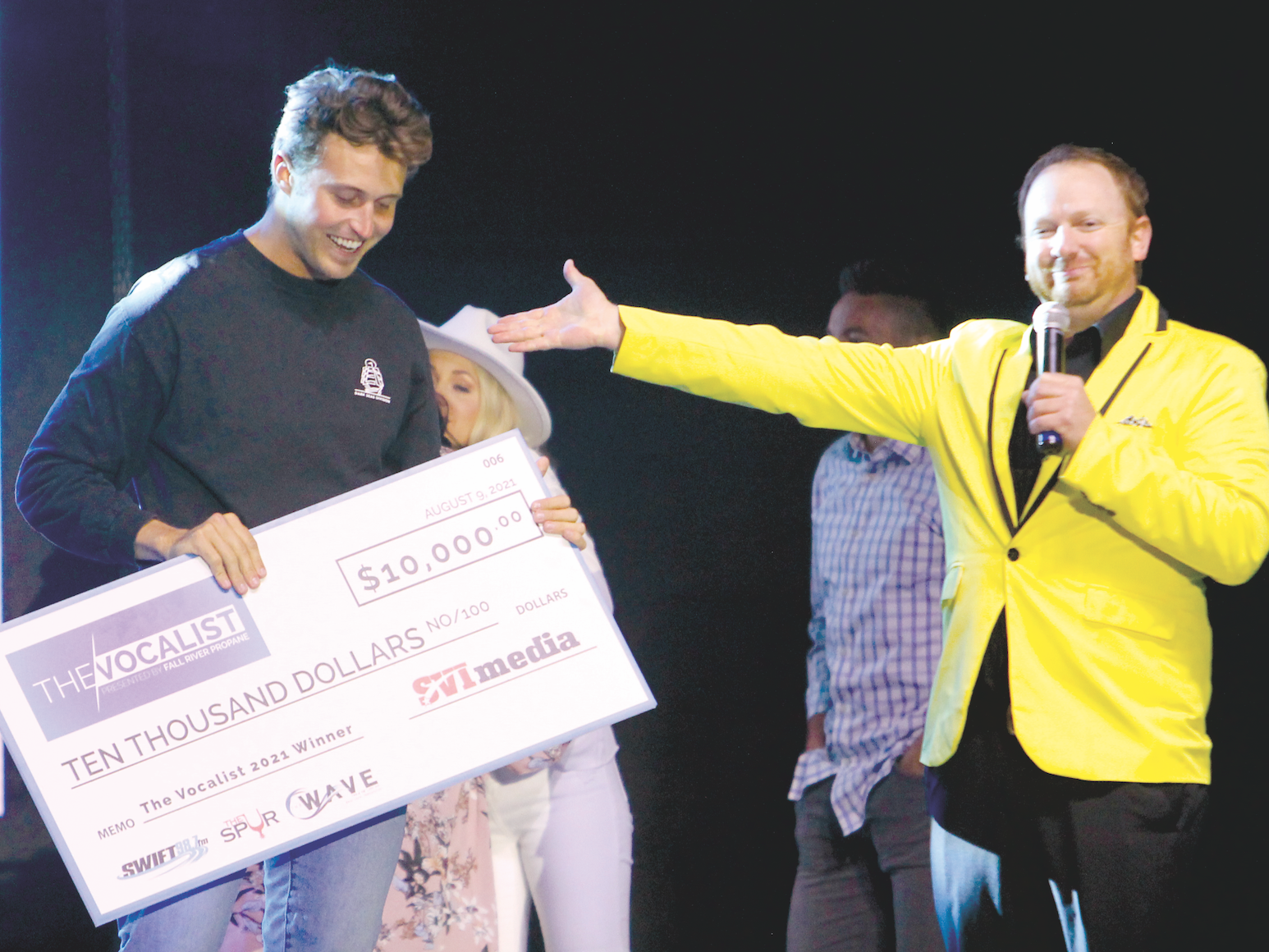 ◆ Celebrity judge David Archuleta performs memorable concert.
Singer/Songwriter Erik Dalton from Bountiful, Utah was named the winner of The Vocalist for 2021, claiming the $10,000 grand prize. Returning contestant Keishianna Peterson of Pocatello, Idaho finished as this year's runner-up.
"Everyone was just so amazing. I'm shocked, to be honest," Dalton said after winning the largest singing competition in the Rocky Mountains. "I love that I got to perform my original song for you guys. I hope you guys enjoyed it. Thank you Wyoming!"
Dalton performed acoustic songs in both rounds, singing his own arrangement of "Blowin' In The Wind" by Bob Dylan in the first round, followed by an original titled "Man On The Moon" in the second round.
With the win, Dalton joins Melissa Dickey, Case Tippetts, EJ Pauni, Josh Jardine and Keiyana Osmond as previous winners of The Vocalist.

In addition to the eight contestants who performed and competed, the show also included opening act The B Side, performances by the previous winners and a mini-concert from celebrity guest judge David Archuleta. The 2008 American Idol Runner-Up performed seven songs including a few new releases mixed with fan favorites "Glorious" and "Crush."
Archuleta's concert included a version of his newest single "Movin'." The performance was one of the very first live performances of the song.
Roughly 1500 people attended The Vocalist in person, with thousands more watching online via the live SVI Media broadcast. Livestream analytics show that 23,839 live views were recorded for the event. Nearly 19,000 total votes were cast. The archive of the event broadcast can be viewed in its entirety at TheVocalistUSA.com.
Let us know what you think!
Tagged:
Erik Dalton
Keishianna Peterson
The Vocalist