Fish habitat connection project in Greys River moving forward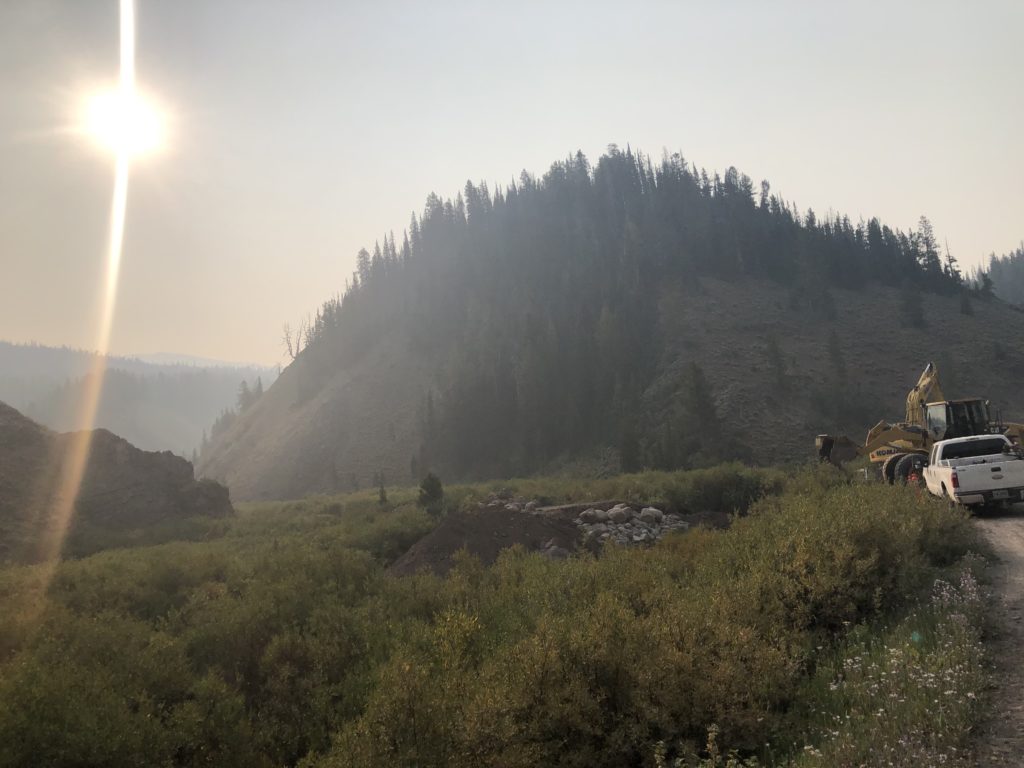 ---
◆ Crews working to install culverts.
Efforts to install culverts and reconnect more than 21 miles of stream habitat for native fish in Greys River are underway.
The culvert project involves building a new bridge and replacing an undersized culvert on the Greys River near the confluence of Shale Creek. Three additional undersized and/or damaged culverts on Mink Creek, Clear Creek and West Fork Greys River are also scheduled to be replaced.
The project, officially called the Tri-Basin Fish Passage and Watershed Restoration Project, started in 2018.

Support and funding for the project came from the U.S. Forest Service, U.S. Fish and Wildlife Service Fish Passage Program, Wyoming Game and Fish Department, Jackson Hole Trout Unlimited, Patagonia World Trout, Star Valley Trout Unlimited, TU-Orvis Embrace A Stream Program and Challenge, Trout and Salmon Foundation, and the Wyoming Wildlife and Natural Resources Trust Fund.
The Tri-Basin area includes the headwaters of three basins and is home to three native cutthroat species: the Snake River, the Bonneville and the Colorado River cutthroat.
Tagged:
Bonneville
colorado
Snake River
Star Valley Trout Unlimited
Tri-Basin
U.S. Forest Service