Fluckiger retires after 27 years with LCSD No. 2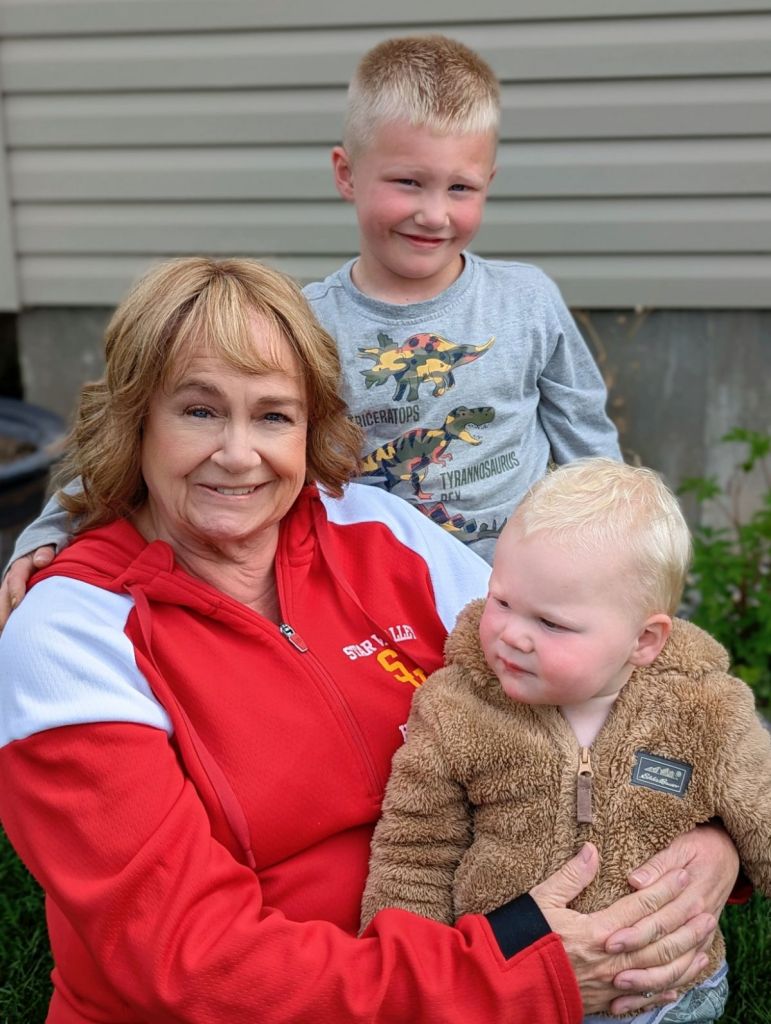 ◆ Serving since 1996, she has given three decades and worked under six superintendents.
After 27 years serving Lincoln County School District No. 2 on the district secretarial staff, Alison Fluckiger is hanging up her hat. Having worked for six different superintendents, Fluckiger has enjoyed every minute.
Fluckiger was hired in 1996 to work at the district offices as the Special Education Secretary and then worked as district Payroll Secretary. Her most recent responsibility has been serving as the Accounts Payable Secretary.
"I have a beautiful office with a view of the Tabernacle," shared Fluckiger in an interview with SVI News last week. "My main responsibility is to make all the payments for the school district. It's a busy, busy job, so it can sometimes be stressful, but I have loved every minute of it. It's a lot of shuffling of paper and checks, but it's great. The people I work with are amazing."
With nearly three decades at the district office, Fluckiger has worked for six different superintendents including Dr. Brian Pead, Mr. Ron Tolman, Mr. John Abrahms, Mr. Allen Allred, Interim Superintendent Mr. Jerry Mower, and Mr. Matt Erickson. "It's been fun and each one of them had unique strengths. They all genuinely cared about the students and staff."
Making payments meant a lot of work with papers, and computer files and programs, but it also meant connecting with a lot of people. "I have made some great friends with some vendors – some I have never met, but I have, of course, communicated with them for years. And of course, the friends I have made with the staff at the district."
With so much to do, Fluckiger hasn't had time to feel discontent. She has enjoyed her work and has welcomed many changes in what her work looks like over the years. "Things have evolved. Things have really evolved, and everything is going more digital now. I don't think I have anything that I've disliked about it."
Fluckiger has been married to her husband, Larry, for 41 years. They have two sons, one daughter, and six grandchildren. She now plans to spend her days sewing, gardening, and enjoying family.
She is grateful to her husband and children for their "unconditional support," and all her dear friends among the district staff for their genuine friendship. "I hope that we are lifelong friends."
In all her years at the district, connecting with people and growing as a human, Fluckiger has learned a few simple life rules to live by. "I have learned that you need to keep your word and be kind. You always get the most benefit from that."
Let us know what you think!
Tagged:
Alison Fluckiger
Lincoln County School District #2