Independent Obituaries: September 13, 2023
The following obituaries appeared in the September 13, 2023 edition of the Star Valley Independent.
For more area obituaries, please visit Schwab Mortuary.
For more resources including headstones, please visit the Star Valley Historical Society.

Elizabeth Thatcher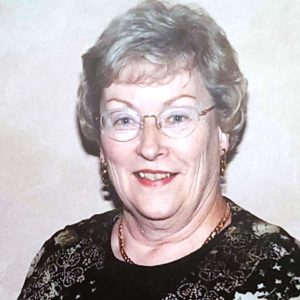 Elizabeth Thatcher, 82, died March 3, 2023, in Portland, Oregon, where she had recently moved to be closer to her daughter Juline. She was born February 7, 1941, in Afton, Wyoming, the daughter of Alton and Olive (Gardner) Thatcher.
Liz graduated from Sonoma Valley High School, Class of 1958, then from San Francisco State College (later CSU San Francisco) in 1963. She married Richard "Dick" Bajada that summer and began teaching in his hometown of Tracy, California. They moved to Trinidad, California, in 1968, where she taught first at Big Lagoon Elementary, and then Trinidad Union School, where she stayed until retirement in 2000, though she filled in as a substitute teacher for several years after that. She also taught several of her students' children during all her years there, and loved running into them around town in later years.
She was very active after retirement. She belonged to the Trinidad Civic Club, where she served as president for several consecutive terms. She was involved with the Patrick's Point Garden Club, often hosted meetings at her home, and she also volunteered in the gift shop at Mad River Hospital, and at the visitor centers at Sue-Meg State Park (formerly Patrick's Point SP), and Redwood National Park in Orick. She loved the redwoods and the northern coast, and whole-heartedly supported their preservation.
She is survived by her daughter Juline Bajada and her husband Eric Bute, of Portland, Oregon; her son Craig Bajada and his wife Beverly, of Coarsegold, California; grandchildren Christian Pielaet-Bajada, Nick Bajada, and Sienna Bajada; siblings Joan Randolph of Santa Cruz, California; Sharon McLean of Sisters, Oregon; Robert Thatcher of San Mateo, California; several nieces and nephews.
A Celebration of Life will be held Saturday, September 30, at Sue-Meg State Park north of Trinidad, from 2:00-5:00 pm.
Cyd Metcalf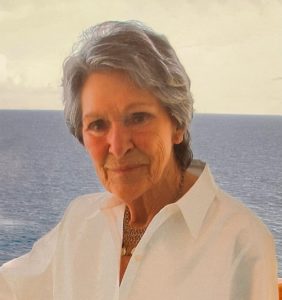 A Life Well-Lived: Remembering Sidella "Cyd" Clinger Metcalf. After 99 remarkable years, the world lost a bright and vivacious soul. Cyd was born in 1924, to Bina and Wardell Clinger in Newdale, Idaho. As a child, her family moved to Etna, Wyoming. She cherished her time there and it became an integral part of her life story.
Cyd went on to graduate from Star Valley High School, and earn a business degree from Washington State University. During her college years, she was awarded the prestigious title of "Who's Who" on campus, and her days were filled with camaraderie as a member of the Kappa Kappa Gamma sorority.
Upon graduating, Cyd's adventurous spirit led her to New York City, where she became secretary to the Vice President of General Motors. Ultimately, she couldn't resist the charms of her persistent high school sweetheart, Donald J Metcalf. Tying the knot at the Freedom Ward in 1947, they em- barked on a lifetime of adventure. She supported her husband in his career as he became a highly decorated Army officer. Together, they raised four children: Kristi, John, Tracy, and Sans, and faced life's challenges with laughter and resilience.
Cyd was a fit for her decade, as she was the life of every party. Her infectious energy left a lasting impression on all who crossed her path, whether it was hosting diplomats in Rome, Italy, or simply having a chat with a new friend. Cyd never met a stranger.
Throughout her marriage, Cyd's husband would mark the time when the party had to end, or a subject had been exhausted by lovingly saying "that's enough Cyd." On July 15, 2023, the time had come for God to say "that's enough Cyd," and carry her home. Rest in laughter and peace, dear Cyd. You will be missed beyond measure.
Sidella was predeceased by her beloved older brothers, Dallas and Cub Clinger, and her soul mate, Colonel Donald J Metcalf. She was a cherished and loyal member of The Church of Jesus Christ of Latter-day Saints, where her loving spirit touched the lives of many.
A celebration of Sidella Clinger Metcalf's life will be held on Saturday, October 14, 2023, at 12:20 p.m. at the Etna Alpine Cemetery. Lunch, provided by the Relief Society, will follow from 1 to 3 at the Etna Ward.
Let us know what you think!
Tagged:
Cyd Metcalf
Elizabeth Thatcher
Star Valley Wyoming obituaries
Wyoming obituaries