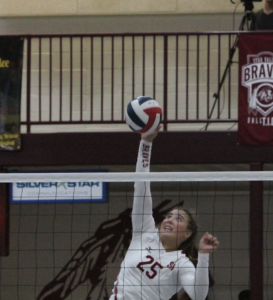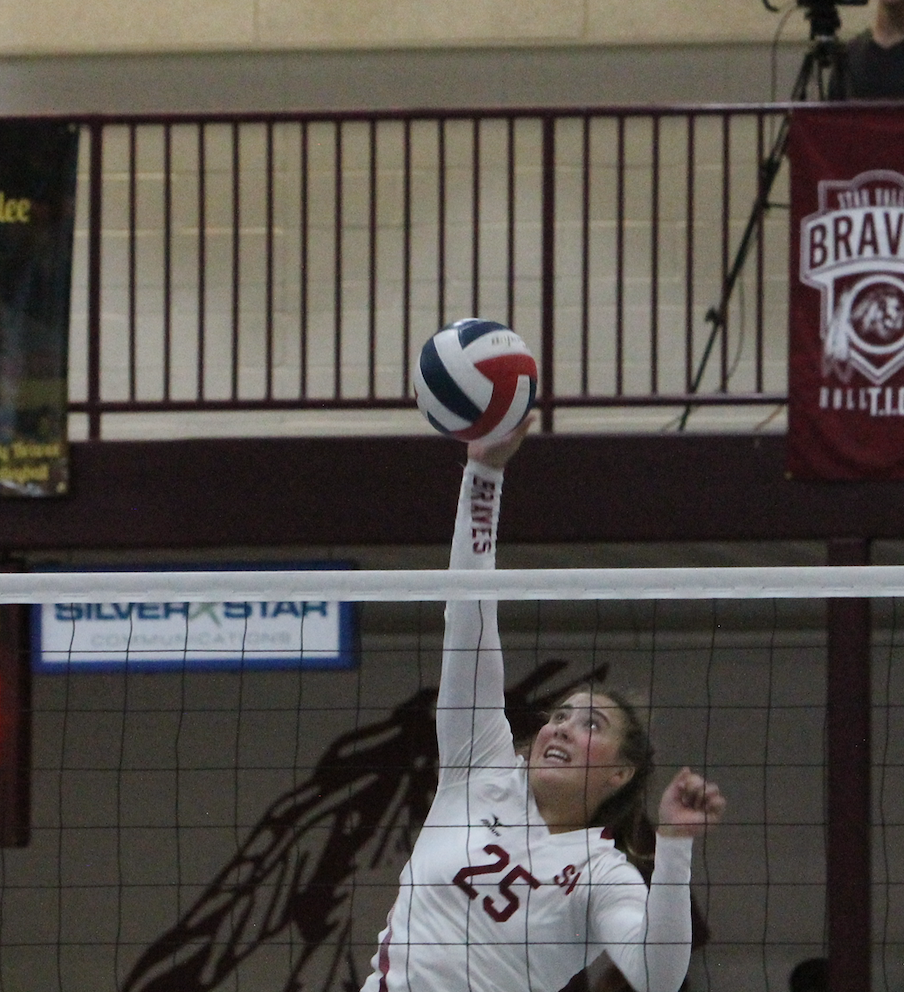 After tasting defeat for the first time in nearly a month at the Casper Volleyball Invitational, the Lady Braves Volleyball team was in no mood to take it easy as they hosted the visiting Jackson Lady Broncs on Tuesday evening.
The visitors from Teton County had few answers for their Star Valley rivals who swept the match 25-9, 25-10 and 25-14 to improve their overall record to (25-3) and pick up another win within the 4A Southwest.
It was again a well-rounded attack with Otessa Olsen and McKenna Brog peppering the outside while Hannah Christie pounded the middle.
"I think overall the girls competed pretty well," said head coach Blake Peterson. "I think in the second and third sets we started a little slower than we would have liked. I'll continue to mention that we want to focus on the process and use every ball and every set to get better regardless of who's on the other side of the net; using it as an opportunity to play a complete game. We did pretty well with ball control tonight. We do need to improve on our coverage but we will continue to work on that."
The Jackson back row struggled to provide quality passes and sets for each other for a good portion of the night because of the Star Valley service game. Aisley Julander had three aces and leads the state in that category but every player on the team seems to have a service niche they can call upon.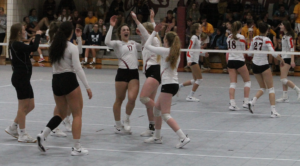 "When the girls are dialed in serving it makes it tough for the other team," Peterson added. "We will call an area and it's up to them to find the seam or weak spot in that area."
Unofficially, Olsen had eight kills while Brog and Christie had seven each. Mia Hutchinson finished with three.
CLICK HERE TO WATCH THE MATCH FROM TUESDAY OCTOBER 1 VS JACKSON.
The squad will now enjoy a few of the Homecoming activities while also remembering that they have a match against Green River this Saturday and a road trip to Casper and Rock Springs next week.
"We're looking forward to a few more days of practice this week," Peterson continued. "It's Homecoming week so they should enjoy that but I told them when it's volleyball time; you're mine. I like that we get to face Kelly Walsh again so close after we just saw them so hopefully we can get better and clean up some things by the time we see Green River on Saturday."
• Underclassmen Results
The freshman team defeated Jackson 2-0 and the JV team also defeated Jackson 2-0.

Let us know what you think!
Tagged:
Blake Peterson
Hannah Christie
Jackson Lady Broncs
Lady Braves volleyball
McKenna Brog
Otessa Olsen