Lincoln County Commission defers tax payment to help Kemmerer Mine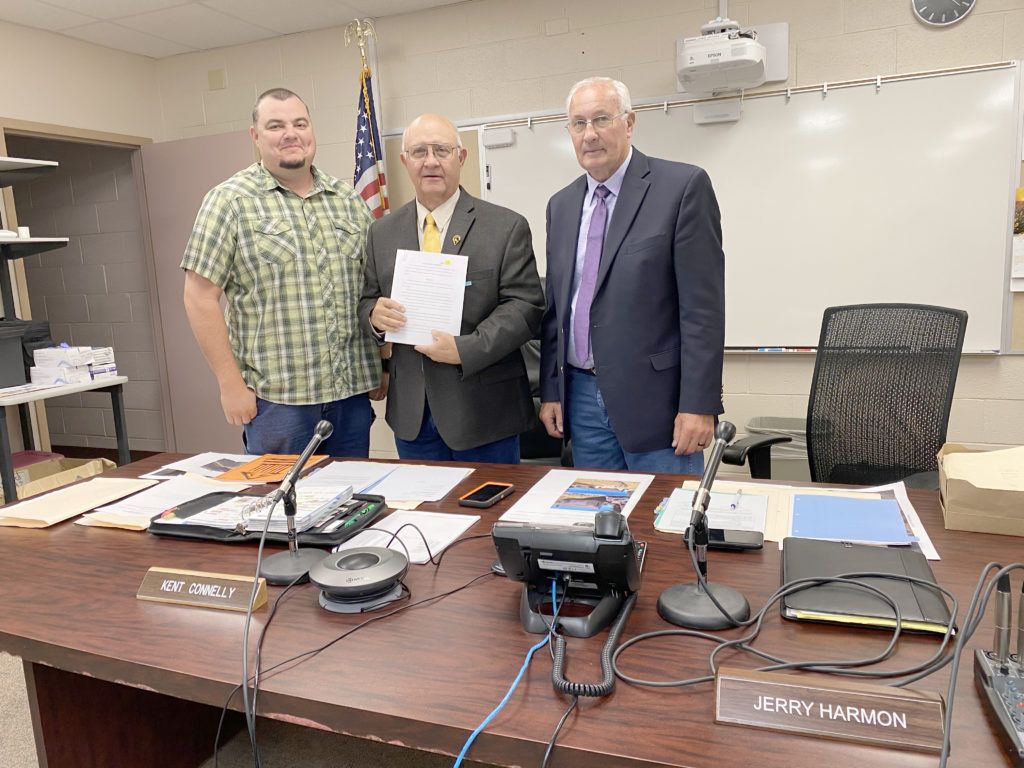 ◆ Commission plan will make districts whole, while protecting County jobs.
The Lincoln County Commission signed a formal document Tuesday, Sept. 15, 2020 in Afton deferring the monthly tax payment plan for the Kemmerer Coal Mine, an action designed to keep mine workers employed during a season of furloughs related to COVID-19.
"The agreement keeps their cash flow going, so they don't have to file Bankruptcy again," Commissioner Kent Connelly said. "It also defers their first payment to Jan. 10."
Connelly advised the action helps address current problems, all related to COVID 19.
"They should have made the first [2020 tax] payment on July 1st of this year, but this action by the county will then take the payments into our next budget year."
Connelly pointed out the assistance will push funding into the coming year's budgeting process.
"We'll carry the $4.2 million dollars that would have been paid from July to December of this year, into our next year's 2021 budget," Connelly explained. "We will have to use the $4,144,320.70 out of our reserve to balance our books."
He continued, "The mine will be paying this year, into next year, a total of $8.288,641.39."
Connelly pointed out the total was previously at $10 million prior to a change with the associated power plant. "This reflects the loss of the Number 3 coal plant," he said.
Connelly advised, "The key issue here is keeping the mine with the ability to make payroll and pay vendors and taxes without being at the mercy of a Texas bankruptcy Judge for back taxes like the legislation helped with."
He concluded, "We just need to keep the place running!"

Commissioner Jerry Harmon credited Rob Pippio, mine manger, for helping to bring the program together for Lincoln County.
Lincoln County Treasurer Jerry Greenfield explained the commission's actions as a tax deferment.
"It was set up to defer the payments in such a manner that it would allow for cash flow for the mine," explained Greenfield. "Had we not done that, who knows what the results would be."
Under the change, the second half of the payment would come at the [fiscal] year end, which is June 30 of this next year.
Greenfield noted, that the county will be making all special districts whole. "That way no one is suffering and we know we will be paid,"
The treasurer concluded, "It keeps people working, it keeps the cash flows working in the businesses, I am grateful to the county commission and coal mine that they continue to operate."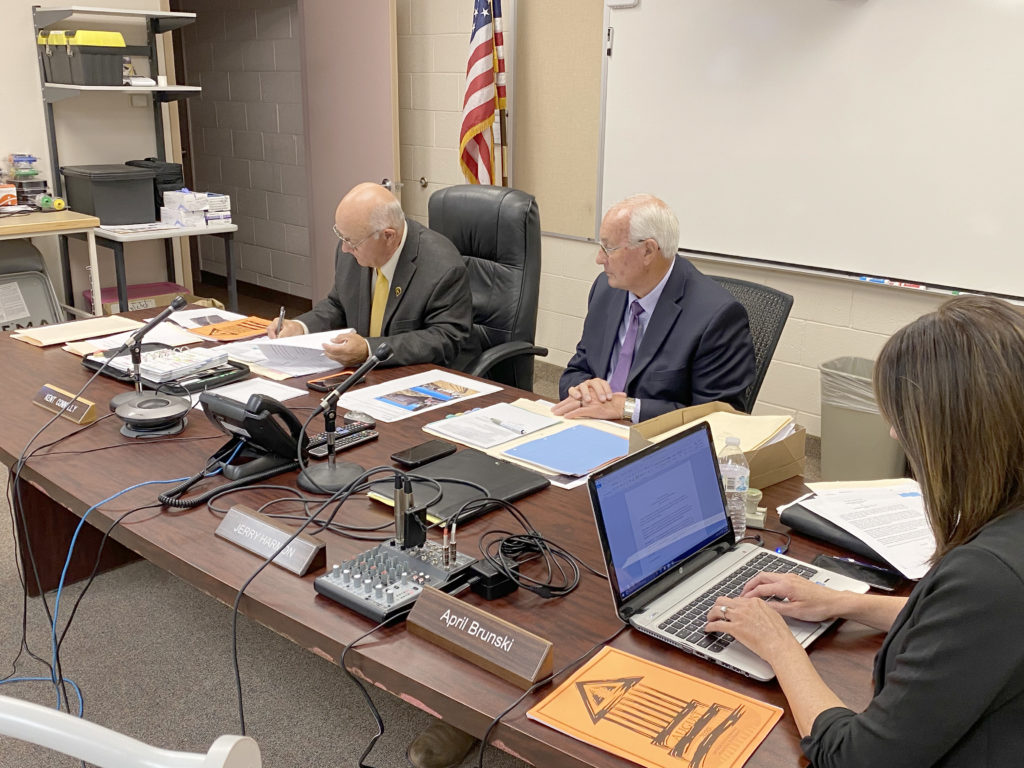 Tagged:
Kemmerer mine operations
Lincoln County Wyoming