(Video) 2018 Swift Idol is Friday at 5 p.m. under the Big Top!
The eight finalists for this year's Fall River Propane Swift Idol will be on the main stage under the Big Top at the 2018 Lincoln County Fair on Friday evening.
The 2018 winner will take home $3,000 courtesy of Sterling Urgent Care. The runner-up will earn $1,000 from Simplot Smoky Canyon Mine.
Over 50 auditions were submitted and the finalists were selected by SVI's panel of judges.Those judges were Travis Osmond, Shelby Thatcher & Case Tippetts.
The winner and runner-up will be selected by public vote during the competition on Friday, August 10 beginning at 5 p.m.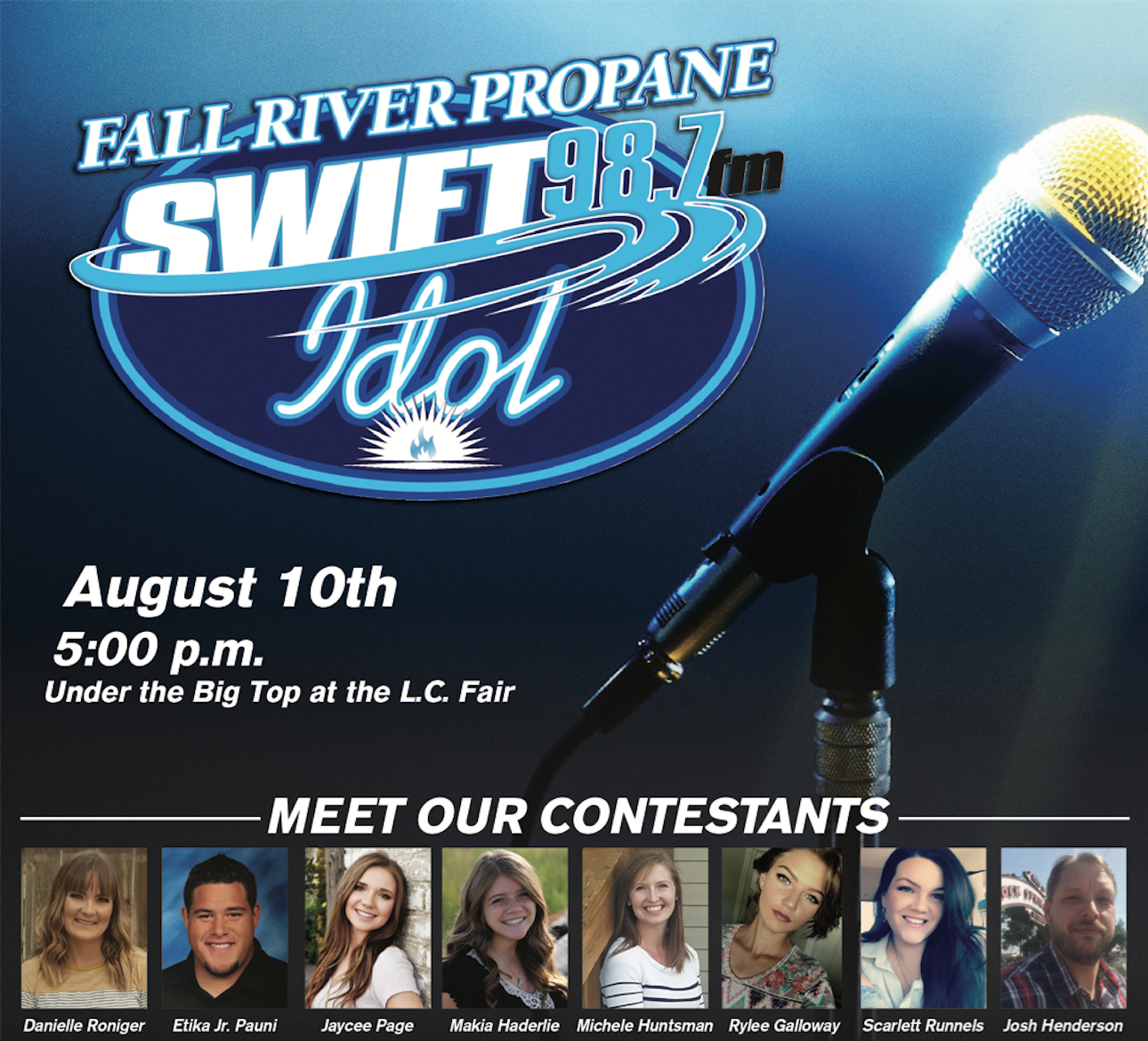 Tagged:
2018 Lincoln County Fair
2018 Swift Idol
Fall River Propane
Simplot Smoky Canyon Mine
Sterling Urgent Care