Pringles Releases Thanksgiving Dinner Chips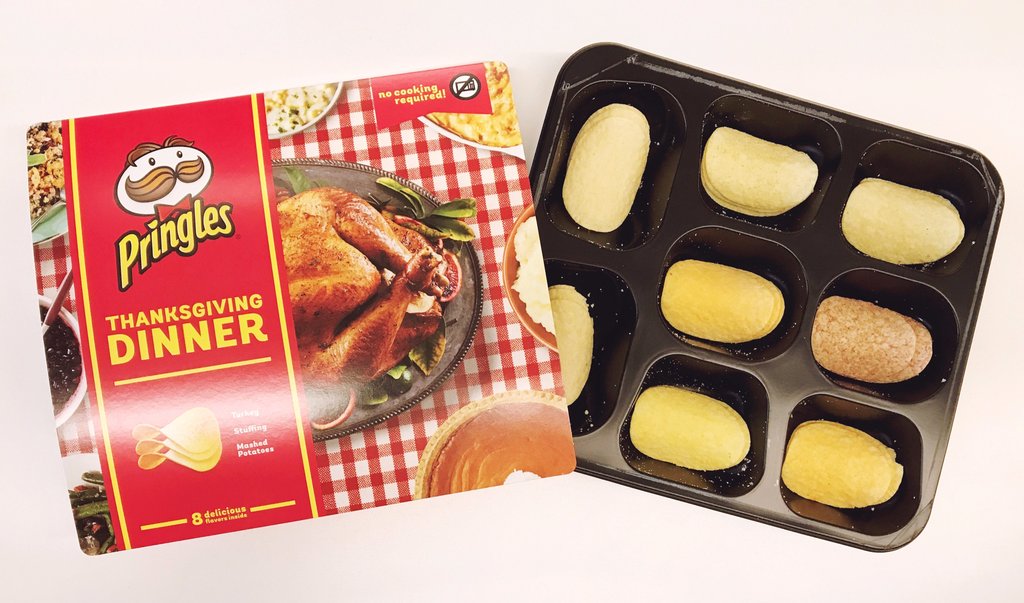 First it was Stove Top's "Gut Buster Thanksgiving Dinner Pants," and now its an entire Thanksgiving meal in potato chip form.
Pringles recently announced that you can now purchase an entire Thanksgiving themed meal from their new "Thanksgiving Dinner" collection.  The tray that resembles a microwavable meal comes with individual slots featuring eight limited-edition chips that are flavored like Thanksgiving dinner dishes.  It has it all from the turkey, the mashed potatoes and even the pumpkin pie!
Let us know what you think!
Tagged:
Pringles
Thanksgiving Dinner Chips